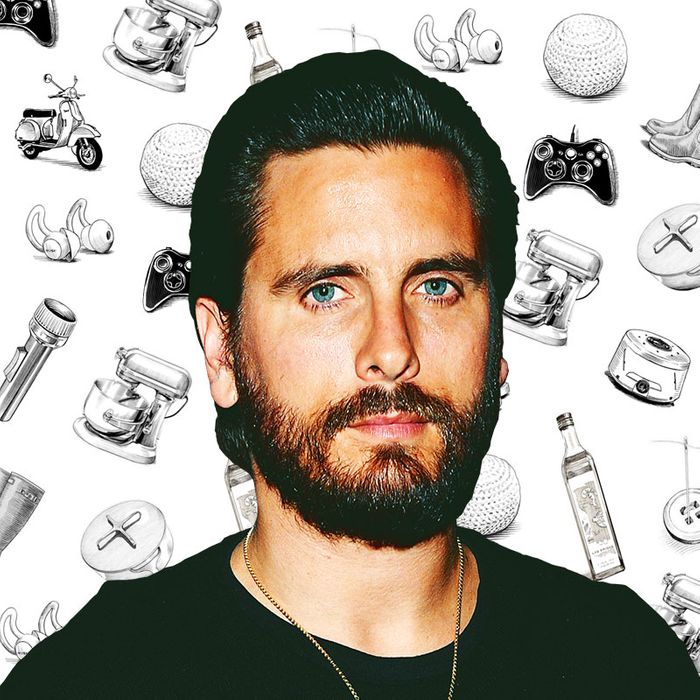 Photo: George Pimentel/WireImage/Getty Images
If you're like us, you've probably wondered what famous people add to their carts. Not the JAR brooch and Louis XV chair, but the hand sanitizer and the electric toothbrush. We asked Scott Disick — who recently launched a clothing line called Talentless — about the lip balm, sunglasses, and boxers he can't live without.
I've used the Eight Hour Cream lip balm forever. I'm pretty sure I just stole one from Kourtney [Kardashian] years ago, and now it's always in my car. It feels more luxurious than a regular ChapStick. The smell and taste is good, and it's a nice product all around. I keep them all over the place — in my car, but also at my bedside and near my sink.
I usually get the new iPhone right when it comes out. I assume the newer ones will be better and last longer. I do believe the battery always gets better, which is a huge thing for me.
I love having a MacBook. I remember a really long time ago — probably more than 10 years ago — I was always buying other brands' laptops, the good ones, and they'd break within a few months. I knew other people who had Apples, but I just couldn't make the switch. I said I'd never do it, but then I did it and I look back now and think, How could I have ever lived without an Apple MacBook? It's just a great computer, and I bring it with me wherever I go. I can work or watch movies or do whatever I want with it. It's a pretty versatile laptop. All Apple products are amazing.