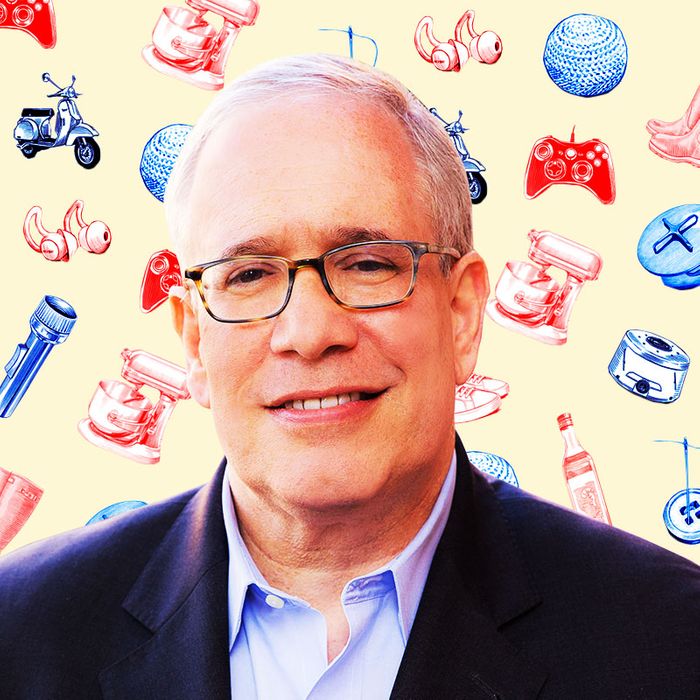 Photo: courtesy scott stringer
If you're like us, you've probably wondered what famous people add to their carts. Not the JAR brooch and Louis XV chair but the hair spray and the electric toothbrush. We asked Scott Stringer — a Democratic candidate running to be New York City's next mayor — about the glasses wipes, chess board, and coffee sweetener he can't live without.
Photo: retailer
Several years ago, I switched from sugar to Sweet 'N Low and never looked back. I'm not going to argue with those who say it's unhealthy. There may be consequences, but I've made my decision. It used to be made in Brooklyn, and I actually saw it produced in Fort Greene before the factory shut down. When I was a kid, my father would carry packets of Equal in his wallet. Now I do the same with Sweet 'N Low. There was recently a period when I'd walk into a diner and it wouldn't be there. Now I buy it by the box so I never run out.
Photo: retailer
The most important appliance in my kitchen. It has a timer you can pre-program. My wife, Elyse, and I take turns at setting the timer before we go to bed at night. When we forget, it can ruin the whole day. We get up at 5 am and try to have coffee before our kids wake up and the bedlam begins. The Sweet 'N Low sits right next to the machine.
Photo: retailer
A cool friend recommended them. They're great all-purpose sneakers and made in a sustainable way. I have two pairs, black and gray. They've been very comfortable on the campaign trail. A lot of my younger staffers wear them, too. They're cross-generational in that way. How often do you hear about a cross-generational sneaker?