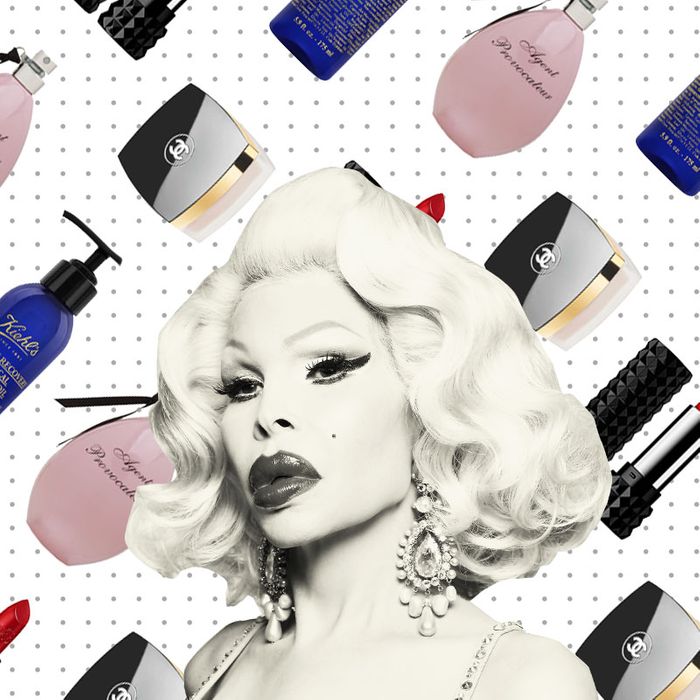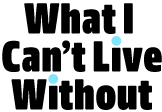 If you're like us, you've probably wondered what famous people add to their carts. Not the JAR brooch and Louis XV chair, but the hand sanitizer and the electric toothbrush. In a special beauty edition of this feature, we asked performance artist, model, and "most expensive body on Earth" Amanda Lepore, whose new book Doll Parts (Regan Arts) is available now, which products she can't live without.
Photo: Courtesy of Vendor
So I'm really into skin care and really trust Kiehl's products because nothing they make breaks me out. I'll use this Midnight Recovery Oil on my face under makeup to get this really dewy look, and then on my body, I like really rich moisturizers. The one I use is Kiehl's Creme de Corps just because it's so thick and lasts. I've heard that for other people it can stain clothing because of the deep-yellow color, but I wouldn't know. I don't wear much clothing.
I love this scent because it's sexy and a little floral, but not too classic or plain, like what you'd imagine a floral fragrance would smell like. It's got something else in it that gives it an extra oomph. Actually, what I really wish is that I still had the Amanda fragrance from a few years ago, but it was a limited edition. They gave me a big gallon of it, and you could smell me all over my apartment. People would say they could smell me before I entered the room. I have to work on a new fragrance.
I love the color on this lipstick. I wear a lot of different lipsticks — if I'm wearing leopard, I might go darker, and if I'm wearing pink, I might wear something more cherry — but I always gravitate toward this color.
I don't know if this actually plumps lips, but if I'm not wearing lipstick, I like wearing this plumper or Carmex just to give my mouth a little bit of shine and color. It gives a little bit of a tingly feeling, too, which is nice. It seems like it's working.
I really got into Chanel No. 5 (both the fragrance and the body cream) because Marilyn Monroe was famously a fan, so of course, I had to be. I'll give bottles of it away as gifts a lot. If I'm going out at night, I'll use the body cream on myself just to get some moisture and scent.