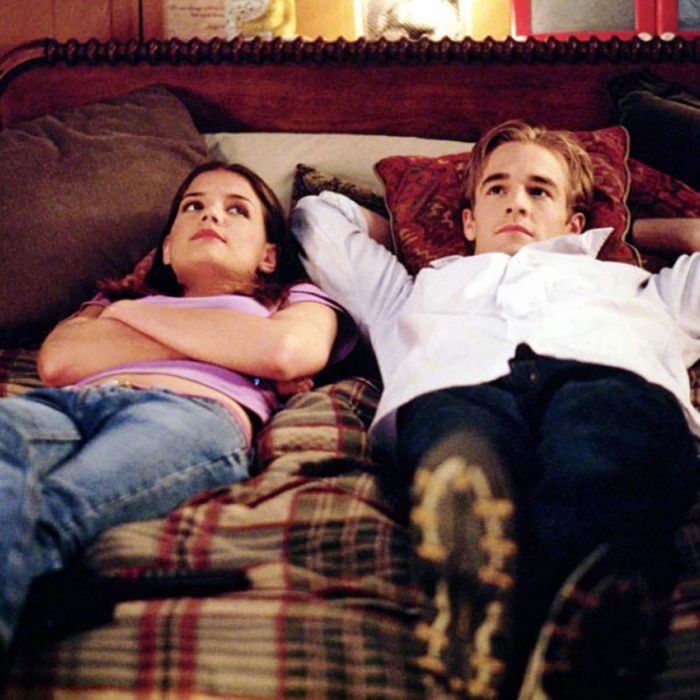 With millions of students across the country doing school from their bedrooms — and, in many cases, from their beds — it's no surprise that new bedding is topping more back-to-school lists than, say, new jeans. With that in mind, we asked 14 cool teens about their favorite bedding, and they had a lot to say. Read on for their 29 recommendations, including cozy comforters, acne-fighting pillowcases, and stylish bedroom accents that will look as good IRL as they will in the background of a Zoom class.
Best
bedding
for
teen
girls
Sheets and pillowcases


Satin was name-checked for sheets and pillowcases alike because it's both comfortable to the touch and, more important, "great for your skin and hair," explains actress Miya Cech. "Even when I'm not using a satin comforter, I always use a satin pillowcase."
Photo: retailer
Shea Rodriguez is similarly concerned with keeping her skin healthy while she sleeps. "This pillowcase is amazing because it is woven with silver that gets rid of the acne-causing bacteria that builds up on your pillowcase as you sleep," she told us. "Plus, it is incredibly soft and heavenly to sleep on." It also comes in four calming colors: white, silver, sky, and sand.
On the opposite side of the slinky spectrum are these jersey-knit sheets from Ugg, which actress and dancer Bella Yantis says "are just as comfy as your favorite fuzzy boots" because of their "cool feel and great texture." If you snag these, "you'll get the best night's sleep ever," she promises.
If you prefer something patterned, Summer Anan suggested these "comfortable, stylish, and fun," heart-printed sheets from Pottery Barn Teen's collaboration with designers Emily Current and Meritt Elliott. "They add a bit of fun but still keep it classy, and they go great with any décor," she notes.
Comforters and throws


As for comforters and throw blankets, comfort was the most important factor for the teens we spoke with. They generally recommended fuzzy, warm items like this aptly named Coma Inducer. "This comforter will make it almost impossible to get up for school, but will be like a dream on lazy Saturdays," says Yantis.
Anan loves this crinkly velvet duvet (with matching shams) because it has "a casual yet sophisticated look." She also says the dusty-blush color is "so soothing, and the velvet is so warm."
Photo: retailer
"I love this duvet cover," enthuses Ava Lattimore. "It's colorful while not being overwhelming, and it's perfect if you're looking for something that still feels childlike without looking like your little sister's bedroom." She suggests complementing it with a salt lamp or pastel camera so "you instantly have a theme for your room." She points out that the affordable Rainbow Sky duvet cover is "great if you don't want to commit to a comforter, because you can easily swap it out with something else throughout the year to constantly keep your room looking fresh." But if you do want to commit, "you can buy a matching sham and curtains so your room can truly look like a paradise in the sky."
Rodriguez is a fan of supporting artists' work with her money, which is why she suggests perusing the selection at Society6, an online retailer featuring independent designers. Their comforters are "so soft," and "you get to pick between thousands of designs to find the perfect one for you."
In our roundup of the best teen-bedroom decor, Jenna Wasserman recommended her cozy Ugg reversible throw blanket, which she says is almost too comfortable. She tells us that when she snuggles under it, she doesn't feel "like staying awake to finish studying."
"This blanket is the best," promises Lattimore. "It's perfect to snuggle up with if you're feeling chilly, without being so fuzzy that you feel too warm." She notes that the heather-gray color is a "perfect neutral shade that goes with anything, and the sweatshirt material makes it extra-comfy." She adds that the blanket makes you feel like you're cuddled up in your favorite sweatshirt. "Whether you're reading a book, watching TV, or cuddling with your dog, this blanket is there for you."
For a more decorative option, Yantis suggests this "cozy" throw blanket complete with "cute little tassels."
Photo: retailer
"Comfort is king when it comes to bedding," declares Anan, who promises that this fleecy fringed throw from Urban Outfitters "is the coziest blanket ever." It's available in three colors: light gray, blue, and mauve.
Photo: retailer
"This thick and cozy throw blanket is perfect for the edge of your bed or your chair — or just to cuddle up with on a chilly night," says Rodriguez of this chunky, herringbone-style knit option. "Even better, it's sustainably sourced and nontoxic!"
Pillows