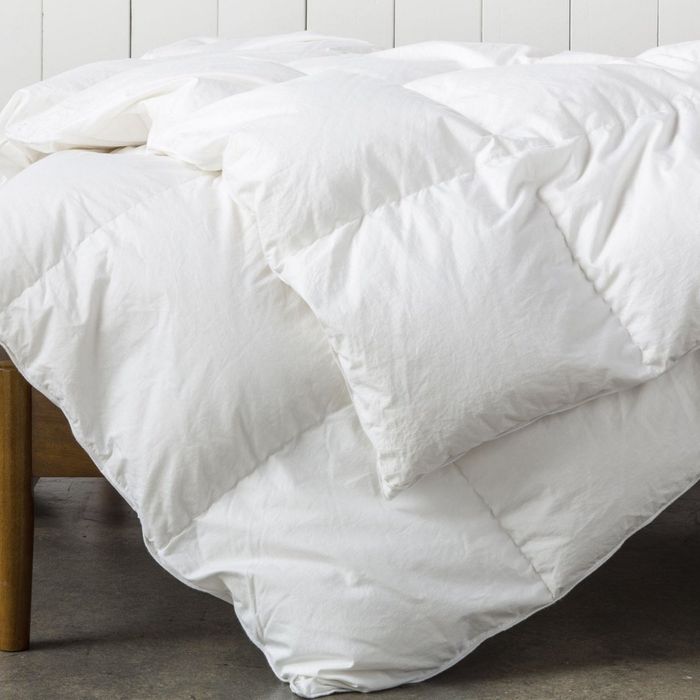 For that peaceful, sinking feeling.
Photo: Courtesy Retailer
Whether you prefer cozy, cooling, or cloud-like, there's a comforter out there for every type of sleeper. And while we've written about lots of things to help you get a better night's sleep — including mattresses and mattress toppers, as well as linen sheets and duvet covers — here, we've rounded up the best comforters as praised by the most enthusiastic reviewers on Amazon. Unless otherwise stated, each option is priced for a queen-size comforter, but most brands offer different sizes for whatever size bed you're sleeping in.
Related Articles: Best Duvet Covers, According to Interior Designers | Best Linen Bedsheets
Best-rated comforter
In tens of thousands of five-star reviews, reviewers mention how impressed they are by the warmth and softness of this reasonably priced, lightweight comforter. One calls it "soft, fluffy, and warm (but not too warm)," and another says "it's very light, yet still provides enough warmth that I'm only using this with a flat sheet." Others also like the comforter's streamlined appearance: "It looks very nice on my bed, regardless of what sheets I use," says one reviewer, and another says it "looks very sleek."
Best of all, reviewers say this comforter helps them sleep more comfortably. One who normally sleeps hot raves, "For the first time in…um…EVER I slept through the night with my feet UNDER the blanket all night….It was PERFECT. It wasn't hot, it wasn't cold, it was the perfect weight and perfect temperature thus not making me feel trapped." Reviewers also note that it's easy to clean and stands up well to machine washing and drying, like this one who says, "after a single wash cycle and a trip to the dryer, it was even softer and fluffier that before, and there was not a single clumpy spot."
Best-rated (slightly less expensive) comforter