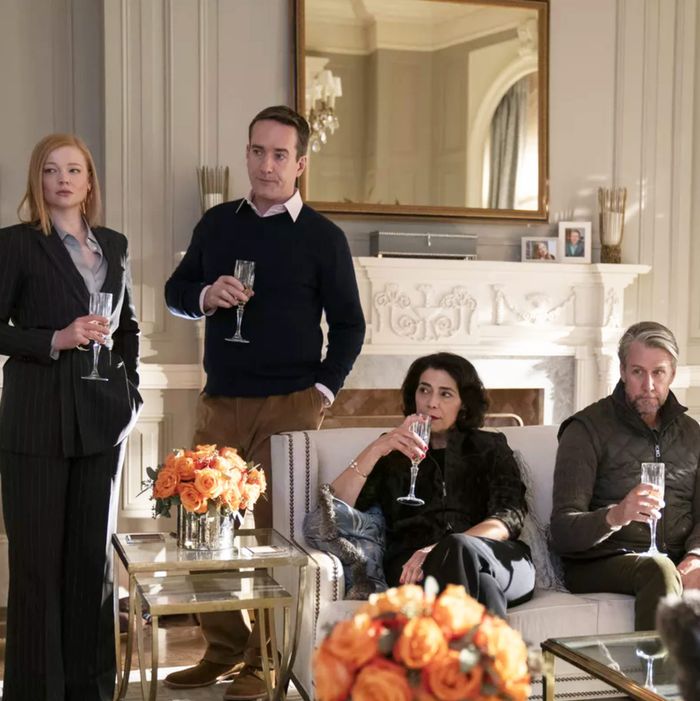 We all have people in our lives who we need to buy holiday gifts for, but who we might not necessarily want to buy gifts for. Maybe it's your overbearing boss or an in-law who isn't your biggest fan. Sometimes it can even be a family member — a cousin or sibling you love, but who you're less than inspired to shop for, whether it's because they're overly picky or have completely opposite tastes from you.
Since we're experts at finding the best gifts for all types of people (from priests and nurses to astrologers and Deadheads), we've taken it upon ourselves to pick out presents for those especially challenging people on your list. Who knows, maybe a just-right gift can be the thing that finally helps you get along.
For the mother-in-law who criticizes your cooking
Consider this bucket of salt a not-so-subtle hint that she can season your food to her heart's content. Maldon sea-salt flakes get the seal of approval from chef Jonathan Waxman, who calls it a "pure product" that's "saltier than other salts," and food writer Cristina Mueller who asks, "What doesn't Maldon sea salt improve?" Tonne Goodman, who tipped us off to the bucket-size option, says, "I gave it to my brother-in-law, who is a wonderful cook, and he laughed and loved it."
For the teenage cousin who calls you "boomer" even though you're 30
Oddly enough, both the teen girls and boys we surveyed about holiday gifts this year requested record players. Get your snarky cousin this suitcase-style one and tell them it's a relic from the good old days.
For the sister who came to Thanksgiving with a three-page list of dietary restrictions
Since it's likely hard for her to find food that meets her high standards, let her make her own with this juicer (the best-rated model on Amazon) that turns fruits and vegetables into healthy juices, free of the additives or ingredients she's trying to avoid.
For the brother-in-law who won't stop talking about CrossFit
With flavors like cinnamon, cocoa, and "fruity," this low-carb cereal is reminiscent of childhood favorites but with no grains or gluten to mess with his gainz. The sweetness comes from allulose, a "rare sugar" (according to the brand) that isn't metabolized by the body and doesn't raise blood sugar levels. It's keto-friendly and high in protein to power his WODs (that's "workout of the day" for the uninitiated).
For the uncle with opposing political views
You may never agree with him on the best way to behave in an actual pandemic, but maybe you can band together to fight a fictional one in this cooperative board game that's beloved by both Amazon reviewers and board-game experts. "This is considered a modern classic because it has a simple set of rules, it has a theme that everyone can get into, and it is highly replayable," says Ronny Alexander of cooperative board-game review site Co-op Board Games.
For the father-in-law who just wants to watch football and be left alone
Photo: retailer
The best pair of noise-canceling headphones for the guy who knows silence is golden. He can stream the game's audio through Bluetooth and tune out the shrieking grandkids or rowdy holiday table talk.
For the aunt who always smells of patchouli
If she's been burning incense and candles since her heady hippie days, it'll be a hard habit to break, but you can gently steer her away from the cloying patchouli (that clashes with her already-overpowering perfume) with this bright, citrusy candle from the Black-owned Harlem Candle Company. Strategist writer Tembe Denton-Hurst says its "warm undertones of Moroccan rose, sandalwood, and liquid amber" should satisfy your aunt without giving the rest of the family a headache. Next year, you can try to help her with the perfume problem.
For the sister-in-law who returns everything you buy her
This coffee pot, from Strategist-beloved Danish design brand Hay, is on our so-called List of Won't-Returnables for two reasons: First, it's sleek and design-y enough for even the most particular recipient; and second, it produces a coffee-snob-approved brew. According to Connie Blumhardt, publisher of Roast magazine, it contains a "micro-thin" stainless-steel filter to infuse coffee grounds into hot water, similar to how you would make tea in a teapot.
For the brother who can do no wrong in your parents' eyes
They might think he's perfect, but you know your brother's no angel. Gift him a set of these bartender-approved double rocks glasses, and then sip old-fashioneds together after the rest of the family goes to sleep and reminisce about all the trouble the two of you used to get into. They have a cool, vintage style so they'll look nice on his bar cart, too.
For the judgmental doorman
Give him something to focus on instead of your late-night/early-morning comings and goings. One of the year's most buzzed-about novels (it comes recommended by Jeannine A. Cook, the owner of Harriet's Bookshop in Philadelphia, and plenty of Strategist writers) The Vanishing Half has plenty of drama (family secrets, long-lost twins, complex questions of race and identity) to capture his attention.
For the boss who emails you all weekend
You can't force your manager to chill out, but you can encourage it with this lavender-scented aromatherapy stick that writer Sara Gaynes Levy says is "like Ambien without the side effects." A peacefully sleeping boss can't send middle-of-the-night "Urgent!" emails after all. Make sure to tell him that you got it because he works so hard and you hope he's getting enough sleep, so that he doesn't spend too much time reading into things.
For the co-worker you don't know at all but drew in Secret Santa
Who wouldn't want a plant to brighten up their home this winter? Even if you have no idea about your co-worker's gardening skills, the hearty ZZ plant can tolerate low-light environments and inconsistent watering. It's low-maintenance enough to feel like a gift and not an assignment.
For the teacher who has it out for your kid
There's a good chance it's nothing personal and your kid's teacher is likely just overworked and overtired, especially with the added stress of remote learning. Kate, a music teacher in Boston, says soothing bath salts are gifts that say, "'Thank you for spending so much time caring about my child — we'd love to know that you are taking some time for yourself now.'" This mineral-rich salt from the Dead Sea will help them relax — and hopefully get you on their good side.
For the friend who complains about wearing a mask