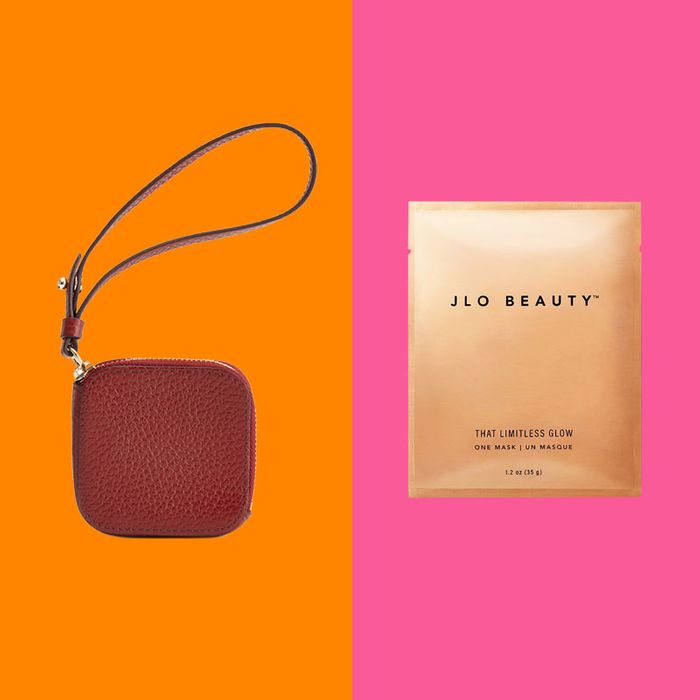 Photo: The Strategist. Photos: Retailers
No matter what kind of gift you're looking for, whether it's for a much cooler younger sister, a hard-to-shop-for dad, or just a friend in need of a pick-me-up, you don't need to spend a lot to show someone you care. To help you find the perfect gift this (still distant but worth thinking about already thanks to supply-chain issues) holiday season, we put together a list of thoughtful gifts under $50 from Latinx- and Hispanic-owned brands. For other great gift options, you can check out our gift guides from AAPI-owned brands and Black-owned brands, too.
Tell your friend you care about their skin with this sunscreen mist that makes reapplying during the day unbelievably easy.
A chicer, better-smelling, and nicer-looking alternative to the gloppy Purell they carry in their bag.
For the friend who can never have enough spice, this trio of seasonings and sofrito will be sure to excite them and their taste buds.
And for the person who thinks no hot sauce is too hot, set their mouth on fire with this ghost-pepper sauce only serious chileheads can handle.
If your recipient dedicates a lot of their free time to watching YouTube videos, they might already be a fan of popular beauty YouTuber Desi Perkins. This hydrating mist filled with vitamin C, AHAs, and hyaluronic acid comes from her line, which launched earlier this year.
A not-so-subtle hint that it's finally time to ditch the pandemic beard.
These masks promise to give you a J.Lo-level glow. What more could you ask for?
Photo: Copyright 2020. All rights reserved.
This bucket hat with braided tassels, from the Miami- and New York–based brand While We're Awake, will be a nice gift for any Snowbird already planning their winter getaway.
Founded (and still produced) in Puerto Rico, Rogative aims to celebrate the country's culture in every product. Five percent of all proceeds go to the Boys and Girls Club of Puerto Rico. While the brand sells lots of things, like makeup bags and pouches, this acrylic key chain would make a nice housewarming gift.
Any clean beauty lover likely knows and covets W3ll People's naturally formulated (and natural-looking) palettes. Because this costs well under $50, you could even throw in some of the brand's other best-selling products, like its mascara or face palette.
Buy the kid who always asks to help in the kitchen an official sous-chef apron. It'll keep their clothes much cleaner, but most importantly, it's just plain cute.
Progeny aims to fix the broken chain that connects the underpaid Colombian coffee farmers to the consumer by buying directly from the farmers. You can even get to know the farmers by reading the bios on each bag of coffee.
Inspired by the beauty and culture in Mexico, Nopalera offers lots of different soaps suitable for all skin types. This one has activated charcoal to give your body a little bit of exfoliation.
Created by artist Diana Castro, who goes by Pana Li professionally, Ser Paraíso offers lots of small goods like postcards, journals, and calendars — most of which are under $50. This card deck will inspire positive intentions when inspiration is needed and would be a particularly thoughtful gift.
Any makeup aficionado would appreciate a new beauty blender, which gives your foundation a flawless finish every time. If the original pink doesn't speak to you, there are dozens of other colors to choose from.
A scalp massager can promote blood flow for a healthier scalp and healthier-looking hair. It even exfoliates the scalp to remove product buildup and dandruff. This one from clean hair-care brand Ceremonia is inspired by Latinx heritage and comes with an easy-to-use handle and strap so that you can hang it up in your shower.