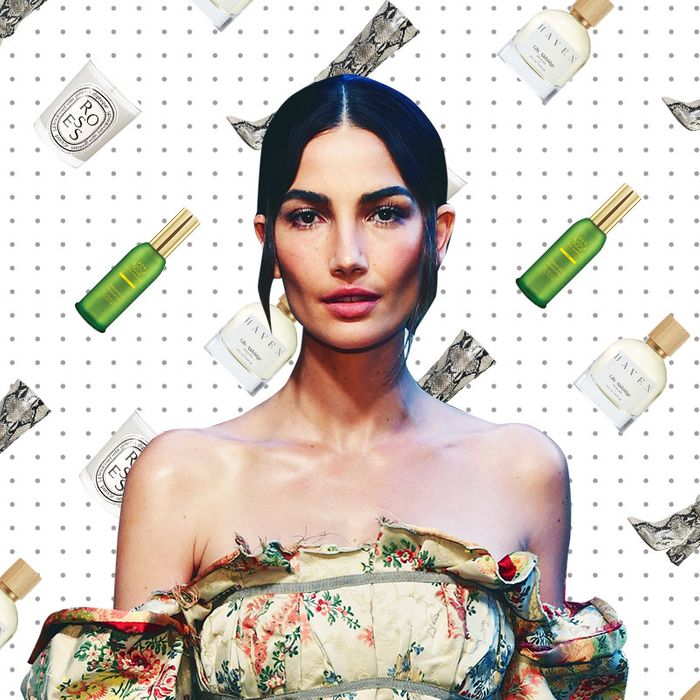 If you're like us, you've probably wondered what famous people add to their carts. Not the JAR brooch and Louis XV chair, but the hand sanitizer and the electric toothbrush. We asked model Lily Aldridge — who just launched her first perfume, Haven — about the moisturizer, boots, and candle she can't live without.
Photo: Retailer
The founder Rose-Marie Swift was one of the first people who really taught me about what organic is and about the chemicals used in beauty products. While I was pregnant, this was the only thing I'd use. I really tried to use only chemical-free beauty products when I was at home doing my own thing. It's the perfect kind of coverage. You can make it thicker or thinner, depending on what you need it for. I generally use it around my nose and around my eyes and around my lips. It's really blendable and natural-looking, which I like in a makeup product.
I've been using Tata Harper for years. Their Reparative Moisturizer works amazingly well, smells great, and it's in a beautiful package. It was easy to add to my routine when I got pregnant, and I still use it every day. I love taking care of my skin, and sometimes if I don't have time to do makeup, just reapplying moisturizer works. If you have a great moisturizer your skin looks really healthy and glowy.
I always have this in my purse. I'm naturally very shiny in my T-zone, and even though I do love to shine, there can be too much shine. If I'm getting off an airplane or out at night for an event, I'll just tap on some powder. I'll never forget being a young model and starting to make my own money — this was one of the first things that I bought that was like, Wow, I've made it. I bought a Chanel translucent powder at duty-free, and I was so proud to have it in my purse. I still feel that way when I see the Chanel logo. It's always a reminder of how special it was to be able to get it.
I've been a big fan of 111SKIN for a long time. I travel so much, so I always have these on in the airplane. I can feel the coolness of them de-puf