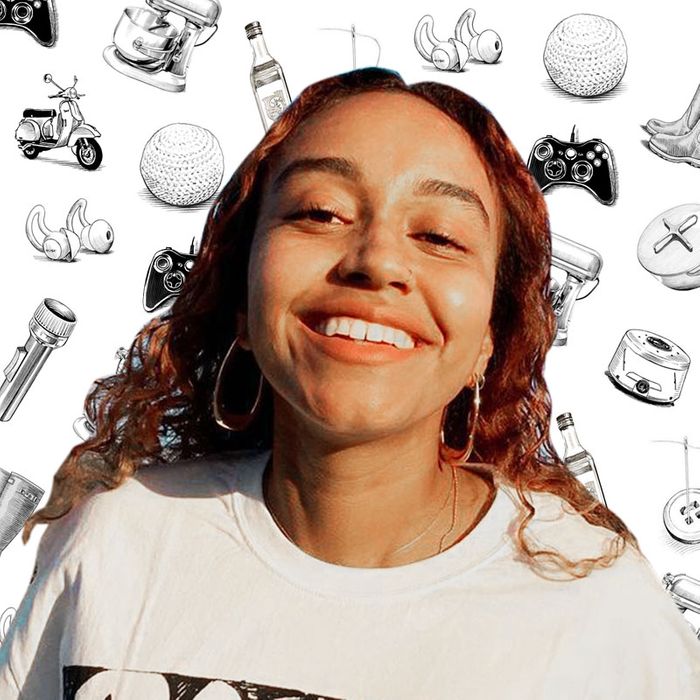 If you're like us, you've probably wondered what famous people add to their carts. Not the JAR brooch and Louis XV chair, but the hairspray and the electric toothbrush. We asked Evelynn Escobar-Thomas — the founder of intersectional hiking club Hike Clerb — about the body oil, candle, and tortillas she can't live without.
I would consider myself a body-oil connoisseur. My skin needs oil. When I come out of the shower, putting on my body oil and making sure I am very moisturized is such a major key. Peet Rivko's oil is great — it's a little thick but doesn't leave me feeling greasy after I rub it in. It has a very natural scent. There are definitely others with intentional scents that smell better, but I prefer this because it's really moisturizing.
I'm a granny-panty stan because of my pregnancy. I love anything that is soft, not going to leave a line, and goes over the bump comfortably. These 100 percent-cotton briefs do exactly that. I've bought so many pairs because it's the only underwear I want to wear.
PF Candle Co. makes super-affordable, good-quality candles. Piñon is really good — it's my top choice. But I also like Amber & Moss and Cedar & Sagebrush. They're all very natural, earthy scents.