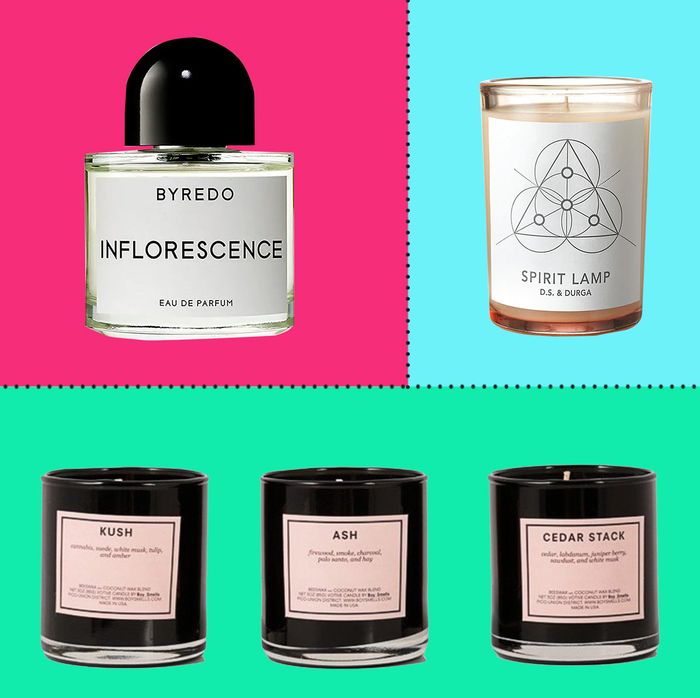 Photo: Courtesy of the retailers
You could consider it going the extra mile to gift something that's useful and awakens the senses, so if you haven't already picked up a Mother's Day gift, might we suggest a few things that smell wonderful, many of which we've touted on the site before. Note: We've actually smelled these things with our own noses and can vouch for their lovely odors.
If your mom's looking for a new signature scent, you might want to treat her to this rose-scented perfume that Strategist beauty writer Rio Viera-Newton says is "classic without smelling old lady–ish, and always makes me feel fresh and elegant." And it's not too much for sensitive noses.
For on-the-go moms, this solid perfume is totally shatterproof and, according to writer Kaitlin Phillips, rubbing a little on your wrist in public "is as innocuous as quickly applying hand lotion."
As a stressed-out new mom, this aromatherapy stick was the only thing that helped writer Sara Gaynes Levy get some sleep. She calls it "Ambien without the side effects."
Make sure you let mom know this woodsy-smelling incense has "reached ubiquitous-in-Brooklyn status," according to Strategist associate editor Katy Schneider.
For the mom who's all about keeping her home fresh, gift this all-natural cleaning spray beloved by Claire Mazur, co-founder of Of a Kind. It "just smells phenomenal," she says. "It's got this citrus scent because of the neroli, and it doesn't even smell like a cleaner."
And for the mom who loves to cook, try this plant-derived soap with coconut extract and vitamin E that the staff at Bowery Kitchen Supplies say they "can't keep it in stock," because it smells so good.