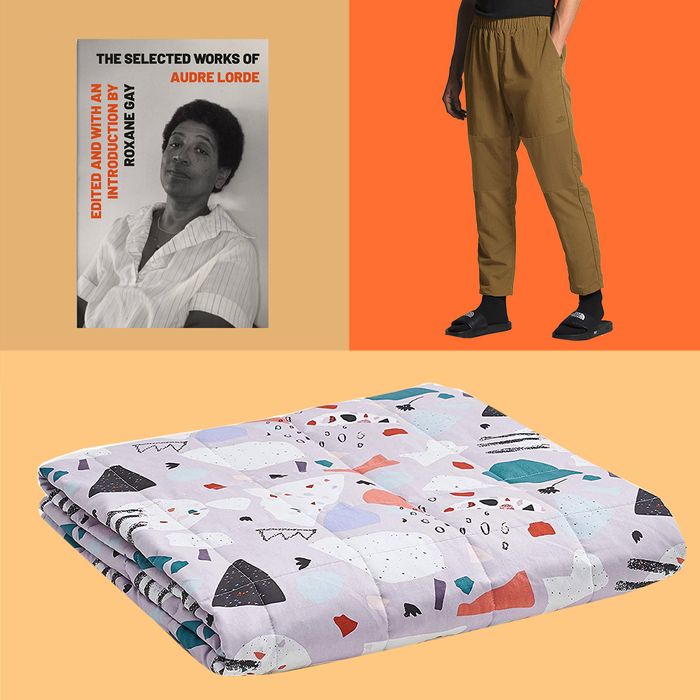 Photo-Illustration: retailers
If you follow our monthly feature "Your Shopping Cart," you know we have some eerily good intel on what you all are buying. Which led us to think that, as Strategist editors, we could turn the tables and highlight all the things we've been buying for ourselves. As you'll notice, it's both a blessing and a curse to be a Strategist editor; we're picky, but sometimes we just have to get on with it. (It's online-shopping expertise meets IRL needs.) Below, what we all bought in October.
Alexis Swerdloff, Strategist editor
On Prime Day, I could not resist getting this sweatshirt that Liza Corsillo wrote an ode to a few months ago. As she noted, it really does have the feel of a "boyfriend sweatshirt" and is extremely comfortable. Also as she noted, it was a bit long, so I lopped off a chunk of its bottom and it is now very nicely cropped.
Also on Prime Day, I got my 2-year-old this guitar. He calls it his "toggy," totes it around the house from room to room, and enjoys "playing" it to "YMCA," which he calls "Young Man."
Anthony Rotunno, senior editor
While our search for the best Baggies-like lounge pants turned up more than a few worthy options, I didn't want to buy one without doing a lay of the land myself. That lay of the land led me to these from the North Face. Like Baggies, they are made of a technical material that sort of stands out — in a good way — against the linen or cotton or wool of my not-as-sporty button-downs and (now) sweaters. They're also baggy-ish, but they have elastics you can use to nip in the ankles so they don't look too sloppy. I like that they come in a handful of solid colors (I got black and navy) with a relatively minimal logo that is far less noticeable in person than in pictures. Best of all, they were just a few bucks more than the shorts I swapped out.