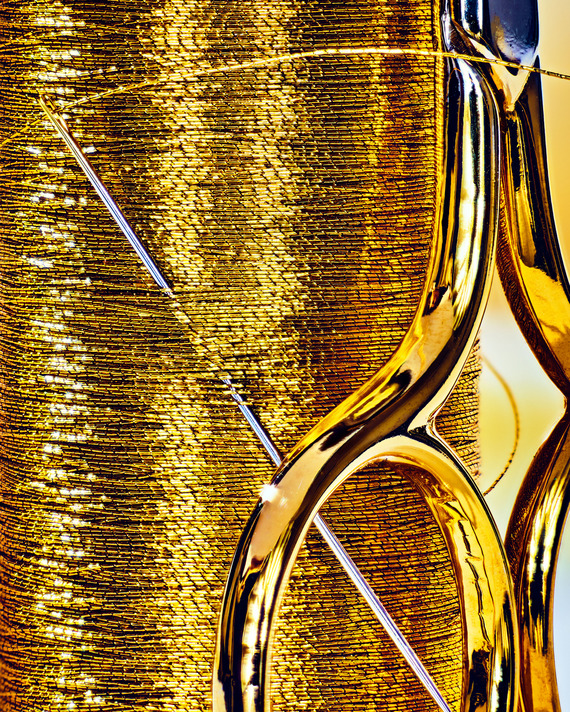 Photo: Joe Lingeman/JOE LINGEMAN
Typically, we share recommendations for the best products, period — it doesn't matter when they came out as long as they are exceptionally useful, beautiful, surprising, or otherwise worth recommending. This year we have gone in a different direction, focusing almost entirely on the world of the new. Here, you'll find a wide assortment of recently released things for every person on your list, from mood music for a plant owner (a rerelease of a 1976 record that apparently helps monsteras and ZZ's grow) to a big-dog-specific tote for a pit-bull parent. Plus, of course, hundreds of other ideas, from a gold-plated sewing kit (seen above, $54 from shop.neuegalerie.org) to a handful eerily realistic ceramic peanuts to a Lucite cat bed that could easily double as a side table. Don't miss all of the Strategist's holiday gift coverage right here, too.
Milanese Table Runner
Lisa Corti Royal Palace Pink Table Runner
Designed by Lisa Corti, whose floral linens are sold at the Petit Palais museum gift shop.
Luxurious Long Johns
Big Wooden LEGO
LEGO® Wooden Minifigure
A limited-edition mini-figure made from oak.
Marc Jacobs Card Holder
Marc Jacobs The Snapshot Airbrush Saffiano Leather Card Case
Back-pocket-of-their-fanciest-jeans worthy.
Versace Slippers
Caligula Cameo
Year-Round Easter Chocolate
Neo-Furby
Rizmo Interactive Evolving Musical Plush Toy
The more you cuddle and play with this fuzzy robot, the quicker it learns to sing, dance, and talk.
Palm Pillow
Oakland Olive Oil
Fat Gold Olive Oil Subscription
Four shipments, each of which comes with an oil-centric zine.
Darker-Skin-Tone Kit
500 Pages of Rihanna
Cheerful Ski Hat
Patchwork Pullover
Italian Surgeon Clogs
Calzuro Autoclavable Clog
Calzuros are not new new, but new to the screen-printing, cheese-making contingent in North Brooklyn.
Gilded Sewing Kit
Rich Person's Skin
Augustinus Bader Body Cream
The celebrity-beloved brand now has a body cream meant to reduce cellulite.
Tie-Dyed Tights
Euphoria Eyes
Gravity-Defying Wigs
Record Weight
Baroque Watch
Moonlight, the Book
Dog DNA Test
Embark Breed + Health Kit
For the adoptive pet parent who wants to know the percentage of Pekingese in their pup.
Gentleman's Robe
Phone Soap
ASMR Headphones
Muumuu Upgrade
Lake Pajamas Garden Dress
An elevated around-the-house dress.
Handblown Pear