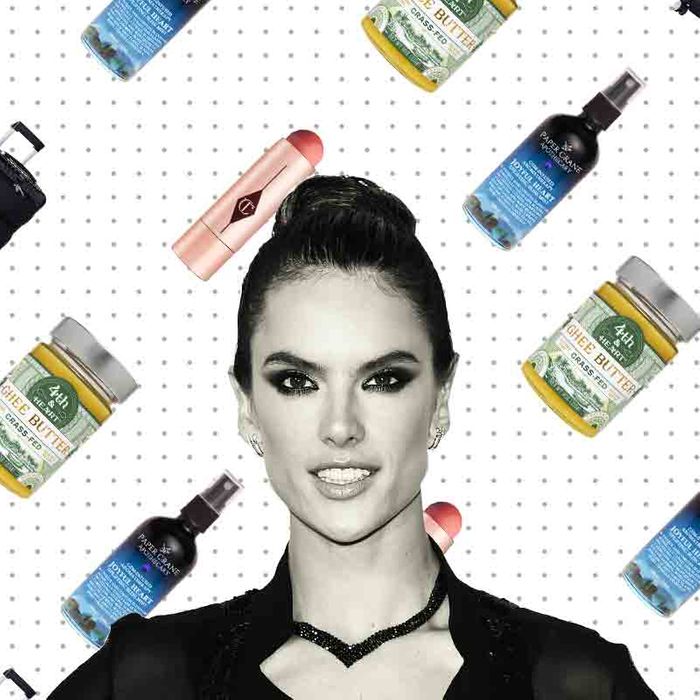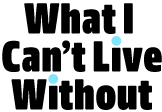 If you're like us, you've probably wondered what famous people add to their carts. Not the JAR brooch and Louis XV chair, but the hand sanitizer and the electric toothbrush. We asked model and actress Alessandra Ambrosio, the face of Jordache jeans, about the clarified butter, rolling luggage, and cheek blush she can't live without.
I can't go anywhere without my Rimowa luggage because the carry-ons are so super light, but you can fit so many things in them. Even for a long weekend, you never have to worry about checking your bag, and yet you still have everything you need.
I use this all the time. It's an aromatherapy oil that keeps me smelling good and also feeling calm. I keep it in my bag to easily refresh after a long flight or just roll on when I need a quick pick-me-up or even just a reminder to take a deep breath during a busy day.
I truly do not leave my house without making sure that I have my lip balm from Beautycounter. It's actually a conditioner rather than a balm, so it's very moisturizing. I like that the brand only uses safe ingredients, and the peppermint and rosemary oils are just a special scented add-on.
Ghee butter is the healthier alternative to regular butter, and I love to use it both while I'm cooking and then also on a piece of toast in the morning. To me, 4th & Heart makes the best kind, and they make lots of different flavors, but my favorites are the original and the Himalayan Pink Salt.