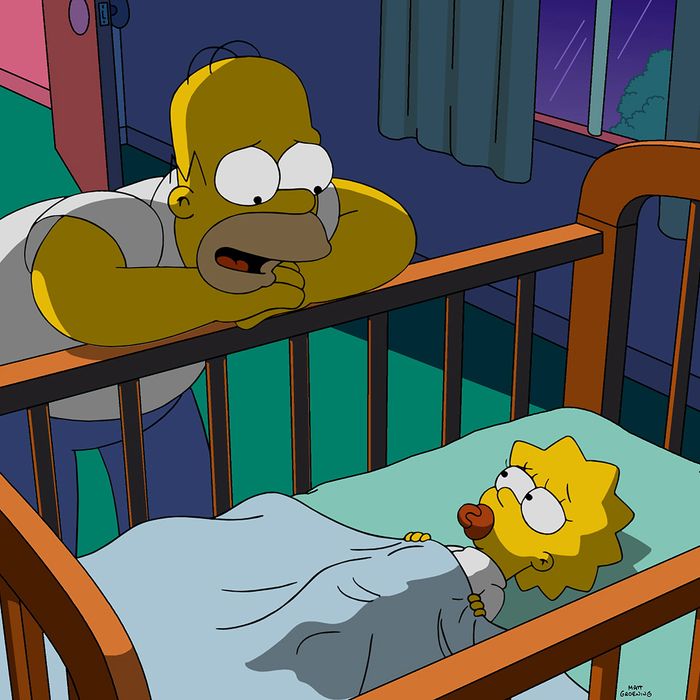 Here at the Strategist, we like to think of ourselves as crazy (in the good way) about the stuff we buy, but as much as we'd like to, we can't try everything. Which is why we have People's Choice in which we find the best-reviewed products and single out the most convincing ones. (You can learn more about our rating system and how we pick each item here.)
And while we've written about lots of mattresses before — including the best mattresses you can buy online, the best adult mattresses on Amazon, and the best mattress toppers — here we've rounded up the best baby mattresses, as praised by the most enthusiastic reviewers on Amazon.
Best-rated (and less expensive) baby mattress
More than one reviewer calls this waterproof foam baby mattress "life changing." "My 5-month-old son has been a notoriously bad sleeper and I was beginning to lose hope that I would ever sleep again. This mattress arrived yesterday and he slept 4 hours, woke up to eat, then back to sleep for another four hours. This is truly changing our lives," rejoices a tired mom. Another mother attests, "It is firm like I would expect an infant mattress to be but seems fairly comfortable. No complaints from baby as far as I can tell." And dozens of reviewers also mention that it's portable and the ideal size for a Pack 'n Play, like this reviewer, who explains, "We bought this in the hopes that it would help our daughter sleep more comfortably in her Pack 'n Play and not be a crankosaur the next morning. She slept 11 hours straight the first night she used this. It's one more thing to pack and, yes, we look like we're moving in whenever we go somewhere, but it is so worth it for a good night's rest."
And now for some micro-picks for every type of baby mattress you might be looking for. 
Best foam baby mattress
Dozens note that their babies fall asleep much faster on this Graco foam mattress than on others they've tried. One mom was hesitant and thought the foam would be too soft, but after testing it out she "was happy to find the foam quite firm," adding, "Now when my kids go to bed for a nap or bedtime, within 15 minutes they are asleep." Another loves the foam mattress for her toddler because "there's no creaking, poking springs or weird lumps, just lovely supportive foam." A few felt the mattress took a long time to puff up, since it comes rolled up in vacuum-sealed packaging, but one parent advises, "Let it sit and flip it as long as you can. Check it and shake it out if it seems needed." Overall, parents think this drastically improves their children's sleep, like one who concludes, "This mattress changed my son's sleep. He sleeps better and longer. He is 5 months old and will probably be a mattress snob the rest of his life now."
Best memory-foam baby mattress
Many parents who felt they had exhausted all other options to get their children to sleep ended up buying this memory-foam mattress as a last resort. One mom thought her "long sleepless nights were never ending," but with this memory-foam mattress, her son finally slept all night: "Saturday night he slept from 8 pm until 6:30 am. The next night was the same way and he didn't wake up at all. My almost 2-year-old finally sleeps through the night again too and my husband and I are finally able to get a full night's rest." Another parent admits she was skeptical, but as soon as she put her daughter to bed, "she was zonked." One admits that while it isn't totally firm, "it is not so soft that you sink down into it." But parents appreciated that it's hypoallergenic, like one who writes, "It is a true memory foam mattress and our son loves it. It was a huge plus that it's hypoallergenic as our son has lots of allergies and I love that it also includes the bamboo cover. Can't beat the price for the quality."
Best Pack 'n Play baby mattress
This mattress specifically fits inside the popular Pack 'n Play crib-slash-enclosed-play-area hybrid that apparently has only a "thin padded cardboard mattress" for children to sleep on, according to one parent. "My son went from sleeping 30 minutes in his Pack 'n Play without a mattress to sleeping three hours with this mattress. Apparently it's super comfy," raves one new mom. Another parent attests that her son "seems to sleep better with this mattress in the bed." Some reviewers still complain it might be too firm, but one mom thinks those reviewers overreacted: "Based on reviews, I was expecting a rock-hard mattress, like a solid piece of Styrofoam with a cover over it. That isn't even remotely true. You want a firm mattress for an infant so they don't suffocate, this is a firm mattress. But by no means is it rock hard. In fact, this mattress has been perfect." Another claims that this mattress "fits perfect in my Graco Pack 'n Play, much softer than existing 'pad' that comes standard in Pack 'n Play, but not too soft, making it safe for infants."
Best baby mattress for face-sleepers
Many parents purchased this mattress after the horrible realization their baby preferred to sleep on their stomachs. "Our baby makes really bad decisions. He prefers to sleep on his face. We tried moving him and failed miserably each time. I know my kid will continue to make questionable choices, and I will have to continue to try and find solutions," explains one mom, calling this mattress "the best solution for our face-sleeper." The reason is because of this mattress's breathability, a quality brought up in dozens of reviews. Another parent, who "about had a heart attack" when she watched her son roll over to sleep on his stomach in the middle of the night, bought this mattress and tested it herself for airflow: "I opened it up and the first thing I did was shove my face into it and breathe. Yep, just like the others said, completely breathable." One even says this mattress gives her "peace of mind," while another thinks she "can rest a little better" knowing this mattress is breathable and "best of all, it is actually comfortable."
Best organic baby mattress
Dozens rave about the organic materials used to make this Colgate ecofriendly mattress. "I feel better knowing my baby won't be breathing in harsh toxins," explains one reviewer. Another thinks this one is actually "reasonably priced compared to other organic crib mattresses on the market." One new mom spent an entire week searching for the perfect baby mattress, saying, "I had no idea how many baby mattress options there were out there nor how many environmental hazards could affect my little one." She eventually settled on this version, and "the first night in the crib with the combination of this mattress and the Merlin's Magic Sleepsuit, my little one (at the time four months) slept 12 hours. She has slept no less than nine hours since she transitioned into it over a month ago. I am so happy with this purchase." Other parents think it's definitely one of the firmer mattress options, but as one mom explains, "That's how infant mattresses are supposed to be," adding, "It's comfortable enough for me and my husband to lay on with my daughter while we put her to bed and it doesn't collapse or leave an indent under our adult weight."
Best durable baby mattress
Parents were impressed by how long this Sealy mattress held up, even after years of sleeping on it. "My daughter has slept on this since three months old to four years old and going. She regularly jumps on the bed and it has held its form. It is thick, sturdy and comfortable," writes one happy mom who just bought