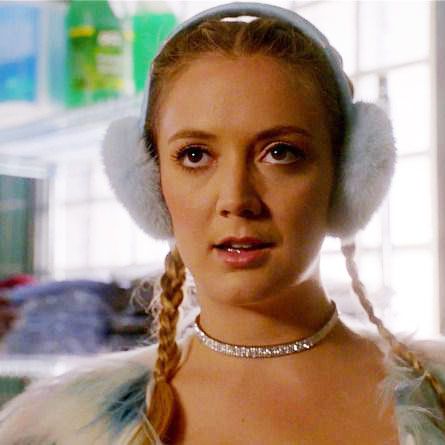 Here at the Strategist, we like to think of ourselves as crazy (in the good way) about the stuff we buy, but as much as we'd like to, we can't try everything. Which is why we have People's Choice, in which we find the best-reviewed products and single out the most convincing ones. (You can learn more about our rating system and how we pick each item here.)
And while we've written about lots of winter accessories before — including the best men's winter boots, the best women's gloves and mittens, and the best men's gloves — here, we've rounded up the best earmuffs, as praised by the most enthusiastic reviewers on Amazon.
Best-rated earmuffs
Nearly half of all five-star reviewers call these earmuffs "warm," including one who claims they work in even "severe winter weather." They continue, "It is a balmy negative 25 today and dropping thanks to the wind plus it's snowing like mad along my part of Lake Erie, yet my ears were nice and warm." Many appreciate that these don't mess up hair-dos, like one customer who rejoices, "This is a great product and keeps your ears very warm along with not messing up your super sexy hair." Another reviewer purchased these for her husband "who has a big head," lamenting "nothing ever fits him," until these. "I dutifully looked through the answered questions to see if anyone else had the same problem and they did. The vendor responded that 'Unless you have a head the size of a piñata, these will fit.' I actually laughed out loud and added them to my card right then. Guess what — they did fit and his head is only slightly smaller than a piñata." And as this reviewer concludes, "I couldn't believe the relief from that biting, ear-stinging cold. They're a godsend and, I'm told, very fashionable."
Best-rated (less expensive) ear muffs
"Ditch that sock on your head," advises one reviewer. "These stylish earmuffs will make you feel as warm and toasty as a blueberry muffin. I bought them for Chicago weather and they kept me frostbite-free." Another bought these for his "grams," and reports back, "She sent me an email (she can't text but she has Facebook. Guys, let's talk about THAT) to tell me how much she loves them. That's a win, everyone." Many say that these earmuffs even fit those with larger heads, like one who admits he has "a five head," explaining, "The doctor seriously measured my dome multiple times after birth because they said a baby shouldn't have a head my size. I have a huge dome. These fit." Another doesn't have a big head per se, but has big ears, noting that these also fit him. "I got some big ass ears. Like, I'm 6'2" and still got made fun of in school because my ears were big. And these comfy mf'ers covered them." And one advises reviewers not to "spend a lot of money on a name brand because these work amazingly well for at least half the cost," adding, "I never thought I could love such a mundane and basic article of clothing, but I love these earmuffs. The inside is very soft, and I have found I can wear my earbuds and/or earrings with these on and not be uncomfortable."
And now for some micro-picks for every type of earmuffs you might be looking for.
Best adjustable earmuffs
The main appeal of these behind-the-head earmuffs for many reviewers is that they're adjustable. "First earmuffs I've owned that actually fit. Broke the last two pair I had trying to adjust them to fit and never did. That they are so soft and warm is icing on the cake," raves one reviewer. Another agrees, saying that, "It also has a great grip, no matter what I do it doesn't fall off, keeping my ears very warm. I can also wear over my headphones so that's a plus." People also love how soft they are because of the faux fur lining, like one who writes, "The fur lining snugs up around your ears and feels as cozy as a supersoft blanket. The cable knit outer shell adds elegance." Because of the plush lining, one customer even calls them "a treat for my ears," concluding, "These stay on my ears, I can wear them for extended periods of time and they stay put. Unlike a cap or ear band, both slide off or over and tangle my hair and give me 'sleep hair.' They keep my ears warm and keeps the cold air off of them."
Best folding ear muffs
Reviewers rave over the folding feature on these earmuffs. "They expand and contract so it's always a perfect fit, they never fall off and they're not too tight around my head either. My ears are entirely covered and they're easy to fold to fit in my purse," writes this reviewer. Many other reviewers also appreciate that you can fold them up and easily store in a purse, though some mention they're "a little bulky when folded in your pocket," as this reviewer puts it. Many also report on how plush the lining is, like one who notes, "The fuzzy inside lining feels really nice and soft. In my opinion, the fuzzy lining keeps my ears warmer than the old ear muffs I had, which were the more expensive 180s." And this reviewer works one hour a day in a "freezer environment (negative 10 degrees Fahrenheit), concluding, "This product helps me tremendously."
Best faux-fur earmuffs
"These are not ordinary earmuffs," ominously reports one reviewer on the black sequin colorway of these faux fur earmuffs. "This pair is not only designed to keep your ears warm and toasty, but they also display a brilliant array of shimmering sequins to add a dose of bling to your cold-weather outfits. The lining is crafted from super-soft faux fur and does a wonderful job of keeping ears warm and blocking drafts." Another also can't get over "the cute factor" of these earmuffs, declaring it's "off the charts": "Oh my goodness, these earmuffs are precious. I bought these as a gift for my mother with a matching fur hand muff and some Swarovski clear stone earrings for the Holidays. My mother loves ice skating and she is going to be the most classy skater on the ice this winter." Another calls these the "best pair of earmuffs" because "the adjustable headband is a really unexpectedly nice feature and allows you to adjust earmuffs depending on your hairstyle." And as this reviewer concludes, "You can't beat the very low, affordable price on these either."
Best earmuffs for large heads
Although these are one-size-fits-all earmuffs, those with bigger heads felt these fit great. "Love these and just in time for the negative zero weather, I was a little worried that they wouldn't fit my big head (lol) but they fit great, perfect," raves one reviewer. Another thinks they're "very comfortable," adding that they "fit snugly on my big head and doesn't shift much." Many prefer the behind-the-head style to other earmuffs and hats, like one who says, "Happy, happy, happy ears! I get overheated if I wear a hat, but my ears get so cold it's painful if there's wind. These are perfect. I like the around-the-back-of-the-head design and how they fold up easily." And this reviewer just appreciates that these earmuffs have a "nice, cleaner look than other models," concluding, "Not a fuzzy outer surface, but a more sleek and modern texture. Wraps around my large head fully."
Best bandless earmuffs
"These are the best for people who don't like anything on there head," raves one reviewer of these bandless earmuffs. Another happy shopper "can't sing their praises enough," writing, "They save me! They allow me to go on all my walks with no pain in my ears at all. They hug my head so no air slips through and makes my ears cold. Let me tell you, I buy thousands of dollars of items on Amazon and review about two percent of them due to my hectic schedule. I wore them out tonight on my walk and had to come in and make sure I wrote this review so that others like me with inner ear pain from the cold would not hesitate to get these and know you will love them." Another admits that "these were a little weird at first" and "took a little getting used to," but overall, "They're small and simple and they work well for keeping ears warm." Plus, as this reviewer adds, they're so "lightweight you don't even know you have them on."
Best fleece earmuffs