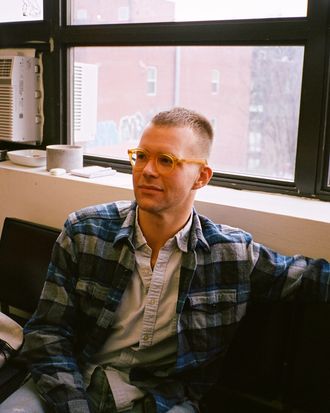 If you're looking for the most powerful hair dryer or the handiest chef's knife, those things can be easy enough to find. Other objects of desire are a little more taste-based. What's the next status water bottle or hand wash, for instance? Chris Black is here to help in the form of a regular column. If you have a burning question about the next fanny pack or Noah rugby shirt, drop us an email with the subject line "Ask Chris" at strategist@nymag.com.
I couldn't scroll through Instagram over the last week without seeing someone posting from Aspen. Your thoughts on what to wear to get après-ski style without looking like I'm trying too hard?
LOL, me neither. Where was my fucking invite?! SMH. Whether you are in Aspen, Jackson Hole, or Kitzbühel, there is nothing chic-er than a well-done après-ski look. You need to stay warm but still impress your fellow winter athletes.
Start with some classic winter boots in all black. I like this pair from Danner: super light, Vibram sole, Horween leather, Gore-Tex liner. Pair the boots with L.L.Bean's soft, thick, navy (and machine washable!) wool socks.
Sweatpants would feel a little too casual, and cargo pants a bit too … utilitarian. Instead, go with this pair of single-wash selvedge jeans from OrSlow. Real heads know.
So far, this look is feeling a little understated. Acne's patterned, pastel Fair Isle sweater adds some FLAIR. It's almost guaranteed to attract a well-heeled snow bunny.
Top it off with a simple resin-coated parka from Stone Island. It's warm without being bulky. But for goodness' sake, take the arm patch off. Don't embarrass me.
Of course, you will need some sunglasses. That snow is reflective! The Primo frame in quartz acetate from Los Angeles–based Dom Vetro will have you stunting in the chalet. Godspeed, and have a vin chaud for me!