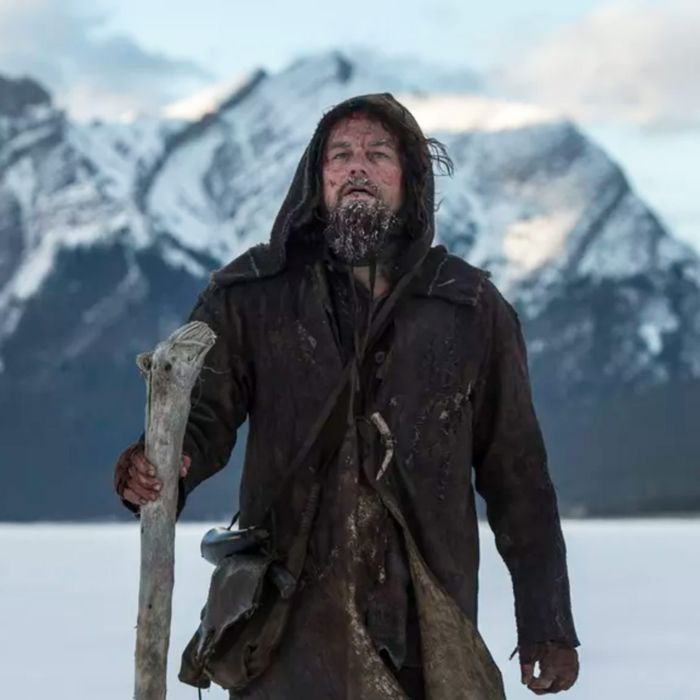 Photo: Regency Enterprises
Here at the Strategist, we like to think of ourselves as crazy (in the good way) about the stuff we buy, but as much as we'd like to, we can't try everything. Which is why we have People's Choice, in which we find the best-reviewed products and single out the most convincing ones. (You can learn more about our rating system and how we pick each item here.)
And while we've written about lots of winter apparel for men before — including the best men's winter boots, the best men's winter gloves, and the best men's long-sleeve tees — here, we've rounded up the best men's parkas, as praised by the most enthusiastic reviewers on Amazon.
Best-rated men's parka
"Warm as toast. Feels like I am in Florida," writes one reviewer of this Caterpillar parka. And over 600 more reviewers describe this men's parka as "warm," including one who also calls it "the warmest piece of winter gear I own and it does its job flawlessly." Another reviewer, who thinks this jacket is "toasty, wore this parka out in negative 25 degrees Fahrenheit, reporting back, "It was colder than an Alaskan outhouse but you would not know it inside my Cat parka." Another reviewer describes it as , "freaking horse-proof." He goes on to explain, "I've worn it to go visit my friends horses/donkey a couple times and both times they were pretty rough on it but it held up great. Horse nipping and pulling on the material? No damage at all." A third of all five-star reviewers also mention how many pockets are on this parka, including one who explains, "All I can say right off the bat is pockets, pockets, pockets. You'll find pockets in places you would never expect. If you like pockets, or if you feel you haven't had enough pockets in your life, this jacket is for you. It keeps me nice and toasty in this harsh, Minnesota weather."
Best-rated (less expensive) men's parka
"This coat is long to cover well below my waist so it keeps drafts from coming up from underneath," writes one reviewer of this full-length parka, who also mentions the faux fur hood as standout. "The hood is super with a great faux fur trim that really gives it an exceptional look." But one reviewer writes, "The faux fur is removable and the coat still looks nice without it." Some reviewers were concerned how warm the coat would be because it had a synthetic insulation, but this reviewer ensures, "The soft, smooth fabric keeps me warm. I seldom buy item with synthetic insulation, but this one had amazing performance." A few more also appreciate that this coat while warm, isn't bulky, as one reviewer writes, "Good length, not bulky, warm hood with soft liner. Ribbed cuffs are nice and easily pull over gloves, toggles on each side of the upper waist to cinch up the torso from drafts when it's windy."
And now for some micro-picks for every type of men's parka you might be looking for.
Best men's parka for extreme cold
This coat kept reviewers warm in some harsh conditions. "I live in Russia in latitudes where winter is usually extremely cold. Today is -28C. January is going to be cold, even down to -40C. Today only put it over a T-shirt with long sleeves, walked for an hour and was pleased that I was very warm," writes this customer. Another says, "This is not a coat that you need to layer under," and explains, "I wore this coat in 35 degree weather down near Lake Michigan where it was really windy. I wore this coat with only a T-shirt underneath, and nylon pants. The coat kept me more than comfortably warm." A few complain that the parka is extremely bulky and not attractive, but as a whole, reviewers consider that a good thing. As this reviewer puts it, "This is not a fashion coat. It will not (should not) be slimming. If it is negative 40 degrees in Maine, I want to look like a snowball. Arctic parkas should be warm and designed for survival and functionality, not style."
Best slim men's parka
For those men looking for a more attractive parka, reviewers liked this slim-fit option from Alpha Industries. "It's bulky enough to layer underneath but slim fitting enough to look good," one North Dakota resident writes. He continues, "I was definitely impressed by this jacket. With a synthetic base layer, thermal, and medium weight hoodie underneath, I was walking around comfortably last night when the temps were around negative 28 degrees Fahrenheit." Another reviewer, who "wanted something stylish and cool but functional," describes this parka as "a military spec parka that a designer took and made it more stylish for the modern world." And another shares that he's "thin and tall," yet still describes the slim fit design as "still very roomy. I'm surprised with how comfortable it is and how it can be used in moderately cool weather, or extremely cold and windy conditions. It is stylish, and has pockets everywhere."
Best men's parka for layering
Although many call this coat "warm," customers appreciate that they can still fit additional layers underneath if needed. "I'm extremely satisfied with this coat. I'm 6'0", 200 pounds. The large fits great. I have room for more layers under it. The sleeves fit perfectly, love all the pockets," one reviewer writes. Another "big guy" shares that he's 6'5" and wears a 2XLT. Because of how this coat fits, he says, it "gives me extra room beneath my new coat to wear layers underneath for added warmth." And one more reviewer calls this "a truly outstanding coat," explaining, "I was in Chicago for a while during sub-zero wind chill. With a flannel shirt under the coat, I was toasty warm. The coat really did a nice job of keeping my torso and arms quite comfortably warm and the length is great."
Best men's parka for wind
One reviewer tested this coat out "at negative 20 degrees Celsius with strong wind" and reports back that "the wind does not go inside at all, and this coat makes me warmer." Another customer wore this in the bitter cold in the south of Russia and calls this coat "very suitable for our climate," writing, "It protects from the wind." But even if less severe climates, this parka stands up to the wind. "I spent a couple of years trying to find the perfect coat for midwest winters. I finally landed on this parka. It's super warm without being bulky at all. The wind-resistant outer fabric is a lifesaver, and the silhouette remains smooth and trim," says another reviewer. One even owns multiple products from this brand, concluding, "And in true Helly Hansen fashion, it's completely waterproof and windproof! This jacket was roomy enough for layers, if needed, but still a good fit regardless."
Best men's parka with a detachable hood
"This is the best coat I've ever had," writes one warm customer. "It has pockets everywhere, a furry inside, and a detachable zippered hood. I wore it all winter, worked in it, rode my motorcycle in the colder weather in it, and I was warm and comfy the whole season." That detachable hood is mentioned by many reviewers, including one who notes, "I like the fact that the hood is removable with a simple zipper." And one more customer says, "If you're thinking about buying this jacket, do it." They continue, "Yo! This jacket is straight fire. Let me tell you that I'm extremely critical when it comes to buying clothing online, but everything from the delivery to the way it just hugs my body (quite eccentrically might I add) this is just downright a five star product.This is worth every penny and unless something goes horribly wrong with your order, I'm sure you won't be disappointed."
Best big and tall men's parka