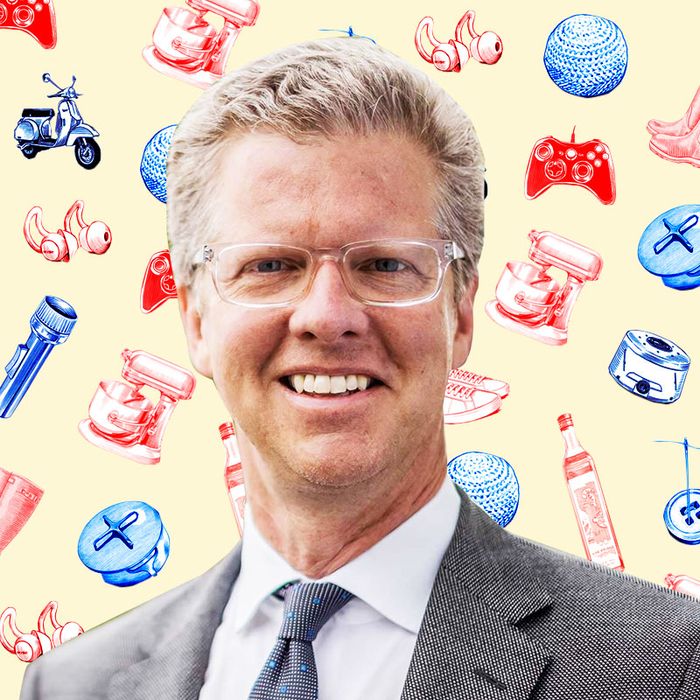 Photo: courtesy shaun for nyc
If you're like us, you've probably wondered what famous people add to their carts. Not the JAR brooch and Louis XV chair but the hair spray and the electric toothbrush. We asked Shaun Donovan — a Democratic candidate running to be New York City's next mayor — about the beer, running shoes, and nuts he can't live without.
Photo: retailer
I've been using it for some 40 years, since I was a teenager. I don't use any flavor except Original, there's something about the way it disappears. I always have at least two or three sticks around the house, which has become a bit of a family joke. My sons or wife will randomly say, "Dad, ChapStick?" They know I always have one at arm's reach.
Photo: retailer
I use these to write lists, which I make for pretty much everything. Once I make a list and start working on it, I'll add a little dash next to things I've done. Or if I need to call someone and they don't pick up, I'll put a little "M" to note I left a message. The system is easy enough that if people who work with me want me to do something, they'll just write it on the index card. I try to set aside an hour each day to go through the lists. Some are short term, others long term. Tearing up a card when a list is complete is so satisfying.
Photo: retailer
I carry my index cards around in a small leather holder that I received as a birthday present. The front has a space where you can display one card, which is held in place by these little corner tabs. But the holder has space to fit around 20 or so blank cards.
Photo: retailer
There are fatter Uni-ball pens, but I like the Micro style because the pens let me write very precisely. I write very small — I get a lot of flack for it. But my handwriting allows me to fit a lot of things on one index card. Because these roll, you don't have to apply a lot of pressure or shake a pen to get ink to come out.