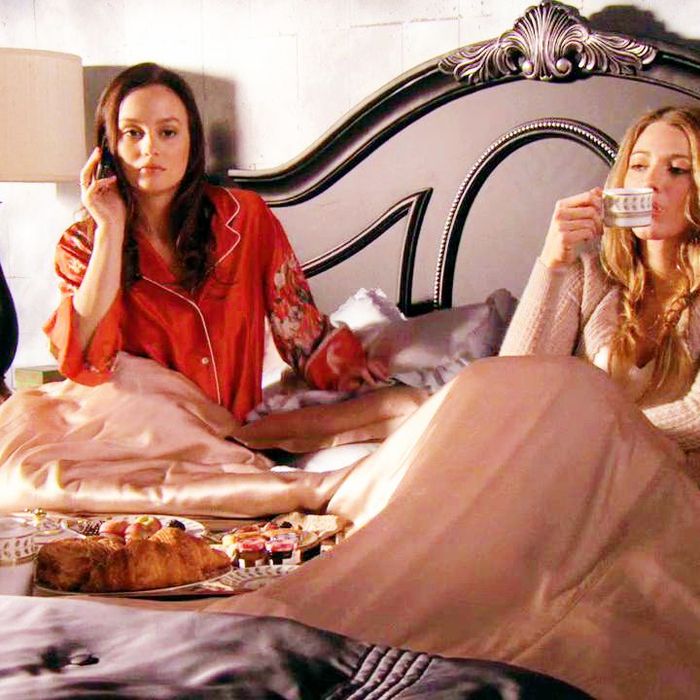 Blair Waldorf taste on a Lonely Boy budget.
Photo: The CW
Whether you're studying, sleeping, or staring at an iPhone screen, you probably spend a lot of time in your bedroom. So you may as well make it as aesthetically pleasing as possible because no one understands the importance of #aesthetics more than teenagers. I know this because I've spent my career talking to teens (and following them on Instagram). With that in mind, I scoured Amazon for fairy lights, flower planters, and other cool décor fit for a Netflix high-school series (or, more realistically, a TikTok backdrop). Best of all, it can all be acquired on a babysitter's (or, again more realistically, Depop seller's) budget.
More understated than your standard green-wire Christmas lights, this bendable LED string casts a subtle glow — and happens to be fireproof thanks to its sealed copper wires. Hang it up along your ceiling or turn it into a photo wall (heads up, though: Photo clips sold separately).
The only thing more cheerful than a live plant is a live plant inside a porcelain llama pot. Go for an itty-bitty cactus; not only is it easy to grow, but this ultrasweet planter is begging for something with a little bit of attitude.
Can't keep a plant alive to save your life? This ceramic-cactus ring holder is a nice compromise.
Nothing elevates a getting-ready routine quite like a Hollywood-inspired light-up mirror … even if you're just getting ready for 8 a.m. homeroom.
Put your scrunchie stockpile on display — and keep it organized — with this clever hair-tie holder. (And if your collection is still a work in progress, might we direct you to this 60 scrunchies for $6 deal?)