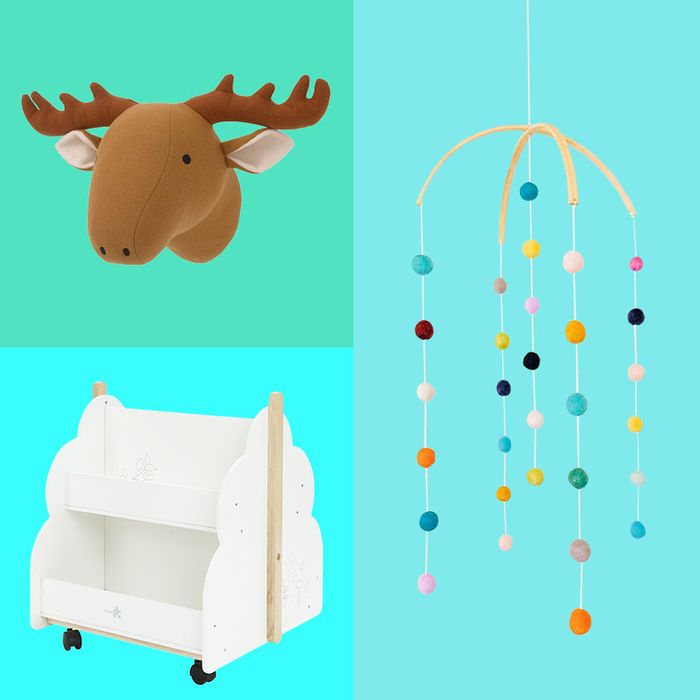 Photo: Courtesy of the retailer.
Nursery décor can be pricey, which feels especially silly given that it's a somewhat impermanent addition to your home. Before you know it, your mewling babe is a rowdy toddler, and the crib must be replaced with a bed. So, while we've dug through Amazon to find the best affordable décor for the bathroom, bedroom, living room, kitchen, and kids' bedroom, we've now done it for the nursery. Below, a bunch of adorable décor items to decorate your baby's room, for those on a budget.
A cute dolphin to light up the night.
A sweet alphabet poster with baby animals.
A delightfully fuzzy take on taxidermy.
This large cotton rope basket is chic enough to go from room to room.