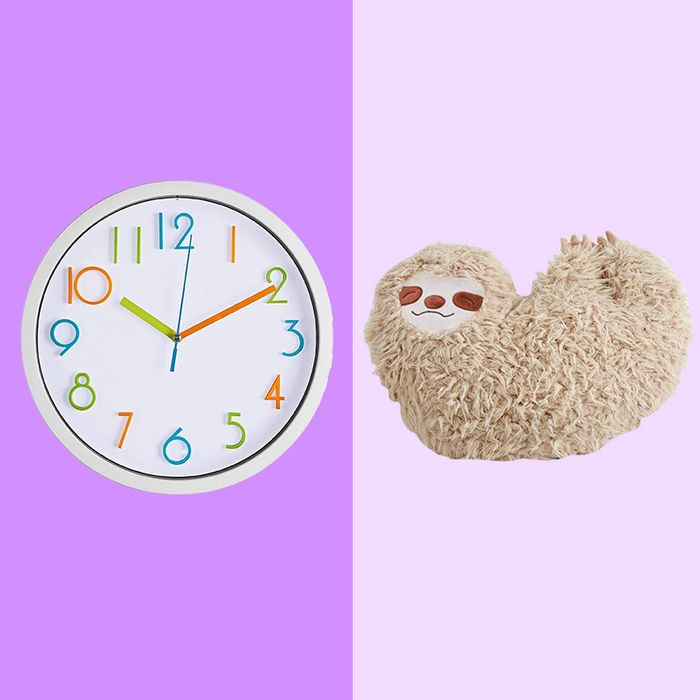 Photo-Illustration: Courtesy of the retailer.
Nursery décor can be pricey, which feels especially silly given that a nursery is a somewhat impermanent addition to your home. Before you know it, your mewling babe is a rowdy toddler, and the crib must be replaced with a bed. As we've done for the bathroom, bedroom, living room, kitchen, and kids' bedroom, here we've rounded up a selection of nice-looking nursery décor that is also affordable — so you don't have to skimp on decorating and can still have some money to invest in pricier baby gear like a good stroller or car seat. While all the things on this list are available on Amazon, we've found some of them elsewhere, too, for those who like to shop around.
To add a touch of mid-century-modern flair to the nursery, try this rocking couch for kids that we imagine adults could use in the meantime. (It supports up to 180 pounds.)
A cute whale to light up the night.
A delightfully fuzzy take on taxidermy.
Here's a pair of (framed!) canvas prints of a bunny and its fluffy behind that would look great above the crib or changing table.
This set of painted wooden fruits is almost too nice looking to stash away in a toy box. (For more nice-looking wooden toys, head here.)
Adorned with tiny illustrations of woodland creatures, this quilt looks like something Maisonette would sell for three times the price.
This sweet alphabet poster pairs each letter with a baby animal.