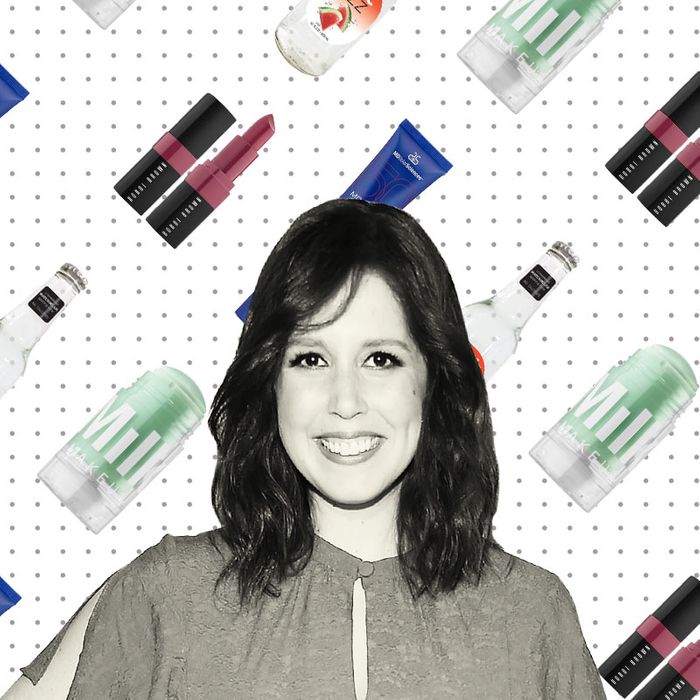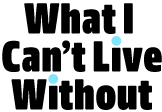 If you're like us, you've probably wondered what famous people add to their carts. Not the JAR brooch and Louis XV chair, but the hand sanitizer and the electric toothbrush. We asked actress and comedian Vanessa Bayer about the cozy throw, travel cleanser, and fizzy water she can't live without.
I used to associate Urban Decay with '90s colors like "Scum" or something, but this eye pencil is great for lining the inside of your lid right near where your eyes are, which I guess is the waterline. I always (fun fact) line my upper waterline and have it in four colors. I was worried for a bit that it was bad for your eye, but I think since it has waterline in the name, it must be safe to use for that exact purpose.
My facialist told me about this SPF, which gives you this really nice tint that's sort of matte, unlike most sunscreens. People will compliment me on my skin when I'm wearing it, and I'm also keeping the sun away! I am fair-skinned and burn quickly, so I really am crazy about the sun. I'm a true lunatic, so this helps me be that way even if I have to go outside.
This throw is so cozy, so warm that I can't believe how much it costs. It looks and feels like it's so, so expensive, but I think it's just $98 [editor's note: It is] and just the best thing I've ever bought. I have it in the blush color, and I — what do you do with a blanket? Wear it? — wear it every time I watch TV. It's just the coziest, softest thing. I've had friends who buy it after they come over to my apartment. It's a fantastic gift. I can't recommend it highly enough.
These are small and only have 100 calories, but they're so filling because of the chia seeds. I keep them in my bag all the time, and if I know I'm not getting to eat for an hour, they're great for tiding me over. Chia seeds are good for your digestion, and I want to include a wink in that statement. I am very comfortable talking about that. So they're very good for a bunch of reasons.
I love this cleanser because it's very portable for traveling. [Editor's note: Beauty obsessive Rio Viera-Newton loves this, too.] Because it's not a liquid, it won't spill all over your stuff, which, of course, happens to me all the time with anything liquid. The matcha or exfoliating beads in it makes your skin so soft. I don't know how it works, but it's just great.
I love all of the Lulu Frost rings and wear them every day. I have my own lucky numbers, and a lot of people — this is nothing against people with tattoos — but a lot of people with tattoos could just get a ring of their lucky numbers instead of a tattoo. And if someday that number is not so important to you anymore, you can just take it off. I have a number three that my parents gave me for my birthday last year, and a number nine, and a question mark that I'll wear stacked all together.
What I love most about this crushed lip color besides that it's light is that I can put it on when I don't have a mirror, which happens much more than you'd think. It's a lipstick, but it's very light and almost neutral; when you put it on, it gives you the look of a sheer lipstick, but feels like a lip balm. The lilac color is my favorite.
Okay, I love this. I am very into carbonated water, and this has just the slightest, lightest bit of watermelon. It's not like other carbonated waters that can taste sugary or fake or artificial. This has just a hint of flavor, which is why the name! I've tried pretty much all the flavors, actually, and watermelon is the clear favorite. It's on back order sometimes when I try to buy it, and I think it's because of me.