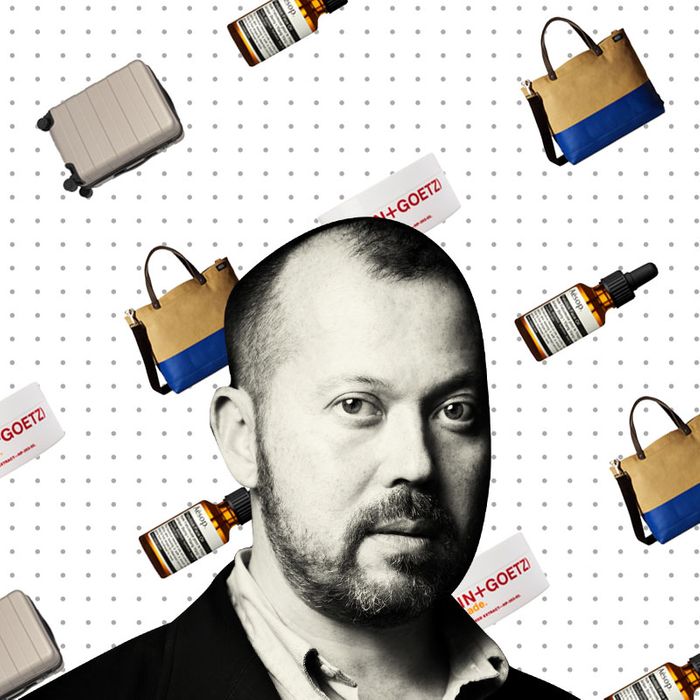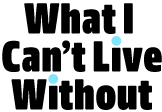 If you're like us, you've probably wondered what famous people add to their carts. Not the JAR brooch and Louis XV chair, but the hand sanitizer and the electric toothbrush. We asked writer Alexander Chee, author of The Queen of the Night and the new How to Write an Autobiographical Novel, about the face oil, dress shirts, and pens he can't live without.
I discovered my first pair of these jeans when I was going to go on Seth Meyers, and I had a TV-producer friend who came to Barneys with me and pulled all these clothes with a Barneys shopper. He actually took pictures of me the way I would be sitting on the show, and asked me if that's what I wanted to look like. I thought it was very intense. I didn't know what to expect with jeans because I am bear-size, and at a time when fashion has gone very slim, it's been a bit of a search to find jeans that I like that fit but don't look tragic. So these AG jeans they actually do make for people who are size 36 and above, but it doesn't look like you're compromising. So I got my first pair then and got them tailored in time for the show. And now I have them in three different colors.
I have this very fancy dentist on Central Park West and 70th Street, and when I leave his office, I am sometimes in a suggestive mood. I was walking down Columbus and I bought some ridiculous amount of product at Aesop, and I liked it all very much, but I didn't anticipate how much I'd like the Fabulous Face Oil. My skin just looked instantly so much more alive. It's counterintuitive to put oil on your face because I think all of us are trying to not look oily, but it feels great and also works to soften the beard. I like the mild and nonintrusive fragrance, too. The first time I put it on, I gave my husband a kiss on the cheek, and he said, "You smell nice," which is an important factor.
One thing I discovered while signing books is that some pens will cut the paper, which is horrifying. It's a little punk rock, but you don't want to do it over and over. So with the new book, I knew I needed a pen. I don't like the Sharpie, which is what a bookstore will hand you, so I went and found these. They're technically drawing pens, and I use them to sketch and doodle when I'm not doing author events. I actually remember how I discovered it through trial and error. I had one of them with me in my pocket when I showed up for an event a few years ago for Queen of the Night readings, and that's when I noticed it did very well and didn't cut the paper.
These mugs started as my husband's obsession first, and the more he acquired of the Bennington Pottery, the more I became obsessed also. Now, we have a lot of mugs and literary tote bags, which are the things that proliferate in one's life as a writer. These mugs look like junco birds, so we call them junco mugs. The whole design and weight of them in your hands when you're drinking coffee is so satisfying. For me, the first cup of coffee in the morning is so important, as is the mug. If that goes okay, then everything has a better chance of going okay that day.