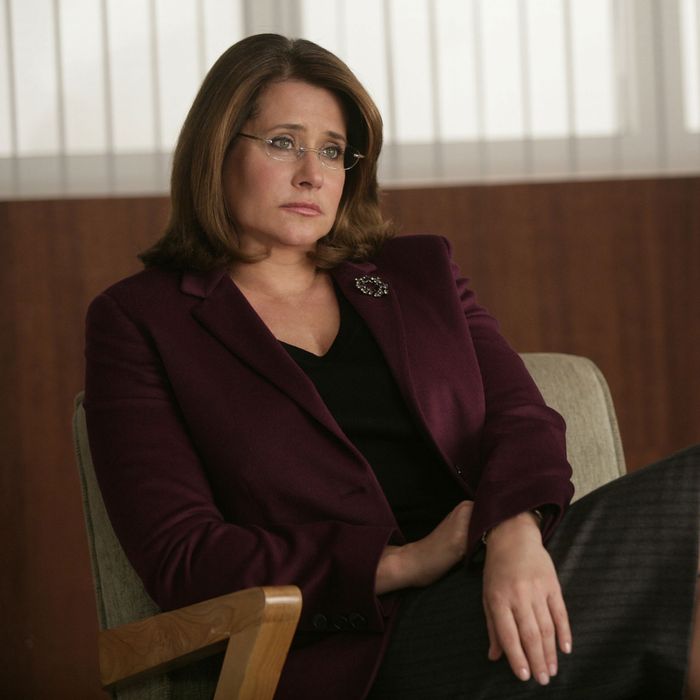 Therapists spend so much time taking care of others that it can be hard to remember to take care of themselves. We know that because that's what therapists told us: "Having a job where you are required to solely focus on others can take a toll," says therapist Mary Borys. "Therapists are notoriously poor at self-care," adds Dr. Alexis Tomarken. Which is where your gift comes in. The eight therapists we spoke too all suggested gifts in the self-care world — a gift that'll make their offices cozier or something that'll encourage them to engage in some me time when they're off the clock. Read on for their picks, which include everything from a coffee mug warmer to a Himalayan salt lamp. Note: many of the therapists we spoke to mentioned that they never expect a patient to give them a gift — even during the holidays — so this guide is geared toward friends, family, and co-workers of therapists. (It may also give you an idea for that one aunt on your list who, while not a therapist, i's super into self-improvement.)
"As clinicians, we are often suggesting books to clients, since reading can be deeply transformative and allows for an alternative way to understand and grapple with thoughts, feelings, and wonderings," says counselor Camille Lester. If you want to flip that idea and give the therapist in your life a helpful book, Lester suggests this collection of speeches, meditations, and essays by Toni Morrison. Lester personally has found it helpful in teaching her how "to slow down, reflect, and care for myself."
Psychotherapist Whitney Goodman suggests this book by trauma expert Dr. Bessel van der Kolk. She thinks every therapist should read it, "because it is imperative that therapists understand the connection between the mind and the body when we work with clients." The book does a wonderful job of illustrating the importance of that connection when healing and treating trauma, she says.
"A therapist's office can set you at ease, or set you on edge. I prefer an office that exudes warmth," says family therapist Sarah McCaslin. That is why she would love to get some comfy pillows to add to her couch. Lester agrees. She has her eye on this recycled-fabric pillow cover with a graphic design. "Sitting in 'the chair' session after session is usually made better with a comfortable and stylish pillow for back support," she says.
"I find opening and holding space for folks extremely sacred," says Lester. Before clients enter her office, she clears out the space with sage and candles "to welcome and cultivate calming, balanced, and comforting energy." Since she is continually burning candles, she would love to receive a new batch from her favorite Etsy shop, TheMadamePhoenix, which features uplifting aromatherapy scents like cedar and frankincense.
For therapists who rely on art therapy, replenishing their supplies is a thoughtful gesture. Lester likes to use markers and paint to give clients "a place to create, discover, and reclaim," specifically likes these affordable brush sets and paint dish from art-student staple shop Blick.
Three of the therapists we spoke to — psychotherapist Matt Lundquist, Borys, and McCaslin — mentioned they would love to get small, easy-to-care-for plants. "This is a great gift for a therapist because they can choose to use this in their office or enjoy for themselves at home," says Borys. McCaslin would love to get an "unkillable" plant because "there is nothing worse than walking into a therapist's office and seeing dead or dying plants. The symbolism … ack!" That's why she is a big fan of The Sill, which sells loads of resilient plants and also provides information on how to keep them alive and healthy. The Peperomia Obtusfolia, or baby rubber plant, pictured above needs to be watered only once every one to two weeks and can tolerate low light. Plus, it's pet-friendly, in the event clients have support dogs.
"Therapists are notoriously 'givers,' often thinking of others, so receiving a gift they might not think to buy themselves is nice," says therapist Mary Borys. Like the Virtuvi Stone Diffuser, which "has a beautiful design" and comes with tailored essential oil blends like energizing Boost —a mix of juniper, lime, grapefruit, and bergamot — and calming Quiet, which has notes of clary sage, ylang-ylang, geranium, and amyris. Wherever they put their diffuser will be useful, Borys says: "Essential oils can be nice in a therapy space to maximize benefits or to recharge at home."
For the therapist who also dabbles in skin care, Lester suggests Glossier's Moisturizing Moon Mask, which she likes to indulge in during her self-care Sunday ritual. The mask is formulated with sweet almond oil, squalane, and hyaluronic acid to hydrate, licorice root and lemon fruit extract to visibly brighten, and honey and aloe to soothe.
According to Tomarken, therapists' "long hours in a sustained state of attention" necessitate a steady stream of caffeine. Anything coffee-related would be a great, she says, but she recently saw this electric coffee warmer and would love to receive it as a gift to keep her mug hot throughout sessions with clients.
While clinical psychologist Alexandra Goletka always appreciates handwritten notes, she also thinks a bright light is a good gift idea, especially during the cold winter months. This energy-efficient light-therapy light can help with jet lag and seasonal time changes and is compact enough to store away in a desk drawer when not in use.
McCaslin would also love to receive a Himalayan salt lamp. "Even if you don't believe that salt lamps clear the energy in a room," she says, they are still "visually interesting and light a room with such a beautiful, soothing color."
Because a therapist's day is made up of appointments, several of the experts we spoke to mentioned that having a good planner is key in staying organized and keeping track of everything from patient notes to billing. "The passion planner specifically is great because it has prompts to be introspective, which would allow a therapist to think through their own lives and goals rather than focus solely on their clients," says Borys.
Goodman is also a fan of this white noise machine to put outside her office door. The "homely but effective" Marpac Dohm is also a favorite of Strategist editor Alexis Swerdloff, who wrote back in 2017 that, "when the little Stormtrooper-helmet-like gadget arrived, it was maybe even less attractive than its photos. But when I turned it on, and the soothing whir enveloped my tiny bedroom, I truly did not care what it looked like: Not only was there no sign of anyone living within 100 miles of me, but my sleep immediately became sounder and deeper."
"Your therapist is likely carrying their laptop and planner to and from the office, along with snacks and other necessities," says Borys. She suggests springing for this stylish yet functional backpack "to help take the load off."
Therapists often work late into the evenings, so "cooking is the last thing they want to do when they get home," says Borys. This nine-in-one pressure cooker can take some of that stress off and is versatile enough to do everything from slow cook soup to make yogurt.
"I always have a cup of tea while I session plan, enter notes, and to sip during the session," says Lester. To get a gift that's a little more special than Lipton, she loves this calming herbal blend, a mix of elderflower, spearmint, chamomile, and rose hips from Santa Barbara-based shop Pura Luna Women's Apothecary.
Three of the therapists we spoke to said they would appreciate a gift card to a spa that would allow them to relax with a facial or massage. "I spend most of my energy on my client's needs, so it can be a treat to get a present that allows me to recharge and pamper myself," says counselor Karen Arluck. "Manicures, pedicure, and brief massages are helpful to remind us to take time out to decompress and let someone else do the caring," agrees Tomarken. If the therapist you're shopping for is New York–based, we suggest PRESS modern massage, which has locations in Williamsburg, Greenpoint, Dumbo, and Long Island City. If they aren't based in New York, then a local spa always works.
The Strategist is designed to surface the most useful, expert recommendations for things to buy across the vast e-commerce landscape. Some of our latest conquests include the best acne treatments, rolling luggage, pillows for side sleepers, natural anxiety remedies, and bath towels. We update links when possible, but note that deals can expire and all prices are subject to change.