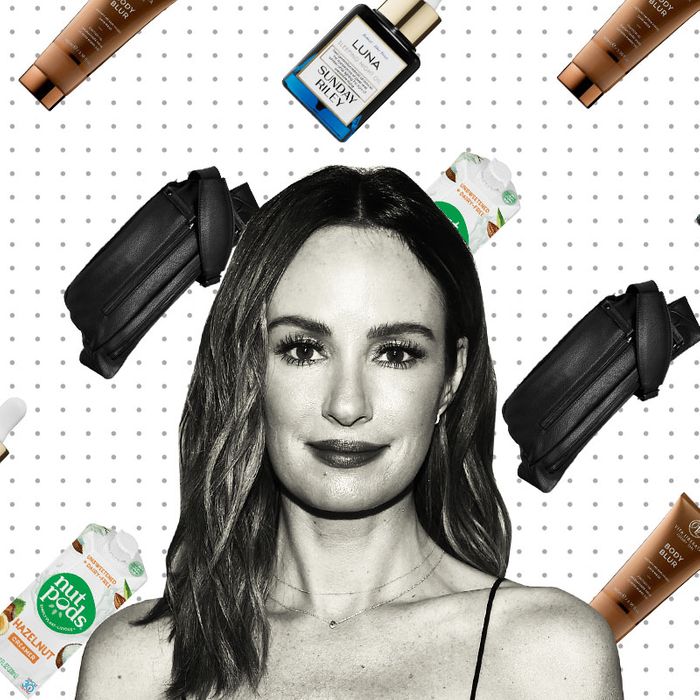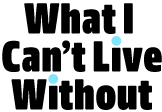 If you're like us, you've probably wondered what famous people add to their carts. Not the JAR brooch and Louis XV chair, but the hand sanitizer and the electric toothbrush. We asked former E! News anchor Catt Sadler about the facial massager, skin oil, and brain supplements she can't live without.
This is a total game changer. So I was on a morning show for a while where I had super early hours and wasn't sleeping a lot. I heard about this, and it sounded like a gimmick. You massage it under your eyes, and supposedly the dark circles go away after two minutes of doing it. Well, the first time I used it was live on camera, and the audience actually audibly gasped that my eyes were getting less puffy. The fluid in the eyes that pool will get massaged away because it really works. I use it to massage eye creams in, too. I bring it everywhere — it goes in my purse and into my carry-on when I travel.
You need this in your life. I discovered it about a year ago, and all these face oils are so popular right now, but this one is the absolute best. The scent is just unbelievable. I put it on before bed on my nose and behind my ears, and it really helps minimize pores, and I want to say even plump the skin a little bit. I wake up feeling so glad that I put it on the night before.
I have all of social media to thank for this. I just started the Whole30 diet, which has been very challenging. Have you done it? I am a huge lover of all things dairy. I love cheese and lattes and all of it, and when I started Whole30, I was just drinking black coffee saying how boring it was. And everyone came out of the woodwork to say I had to try these Nut Pods creamers. The hazelnut flavor is so yummy without all the junk of nondairy creamers. I'm going to stick with it once my 30 days are up, it's that good.
I first discovered E3Live three or four years ago at Erewhon, this hippie natural market in L.A. They sold me on blue algae, which is supposedly one of the first superfoods for humans. They have to get it out of these cold springs and swore it was some kind of brain food that was so good for you, so I was like, okay, I'll try some. One of the first E3Live BrainOn supplements I took had to be stored in the freezer because they had to be preserved, and I swore by the stuff. So there are a lot of different thoughts about whether supplements work, but to me it was like a natural form of Red Bull. I felt more alert and focused, and like I could do so much more. Now, they're bottling BrainOn in pill form rather than as a frozen supplement, so it's so much easier. People in L.A. are talking about them, so I think it's catching on.
So I use this most when I'm on television or when it's summertime, and I'll mix it with my Kiehl's Creme de Corps because it can be on the strongly tinted side. It's just a gorgeous skin veil (I use latte, the medium shade) that gives your skin a finish that's really polished with just a slight shimmer. It hides imperfections like sunspots or scratches or bruises you don't want to show, especially on your legs.
There's nothing sexy about this one. I have three dogs, one cat, and two teenage sons, and I love white, so I clearly like to cause myself a lot of distress. I'm constantly wiping black marks off the wall because my sons are basketball players and are always doing this "jumping to touch the door frame" thing. I don't understand why they are always doing that. Anyway, I thought I had to repaint every time they left those disgusting black marks, but now I just rinse out a Magic Eraser, so it's slightly damp, and go to work. Instantly, the stains are gone.
My friend Alexandra started this beautiful perfumery, and one of my favorite things in the line is this room spray called Ojai that's got orange and bay leaf and lavender — it's very citrusy. It's kind of expensive, but I gifted it over the holidays to friends and family, and people raved about it. It's worth it. I am loyal to that stuff and spray it all over the room. I have animals in the house, so it's necessary.