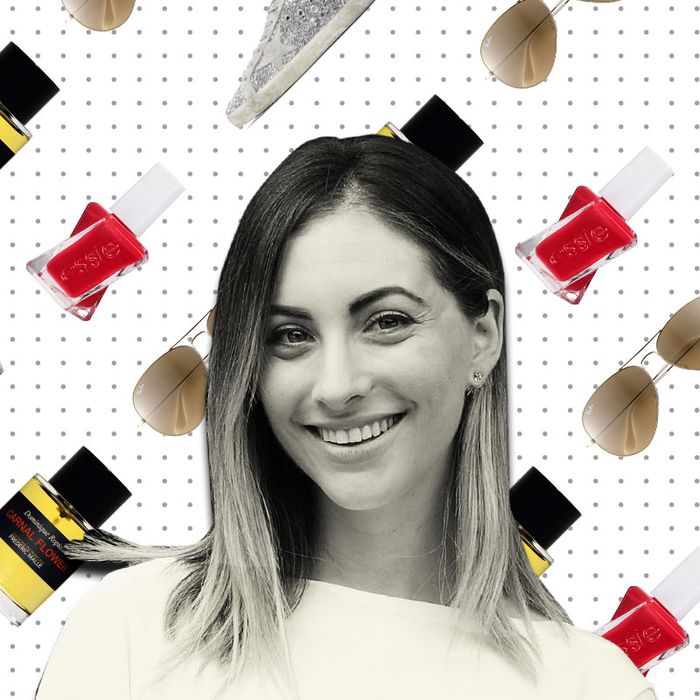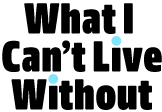 If you're like us, you've probably wondered what famous people add to their carts. Not the JAR brooch and Louis XV chair, but the hand sanitizer and the electric toothbrush. We asked Emily Schuman of Cupcakes and Cashmere about the floral perfume, gel pens, and mattress warmer she can't live without.
I'd been in love with this perfume for years, and when I turned 30, I bought it for myself and it's now my signature scent. The tuberose has a slightly creamy, barely there coconut fragrance that's intoxicating. It's the first perfume I've worn that consistently receives compliments from strangers.
I rotate between multiple pairs of sunglasses, but always come back to this stand-by. My dad wore them in the '70s, so I feel a little camaraderie there, plus they're just cool without trying too hard.
This sous-vide device sounds like it's only for snobby French chefs, but it will change the way you cook. It's a device that snaps onto a large pot and, once you add water, maintains the temperature, so food cooks slowly and evenly, making it unbelievably tender. You just throw in a piece of chicken, fish, or steak into a sealed Ziploc with some herbs (or if you're really intense like I am, you also invest in a vacuum sealer), throw it in the water, and forget about it.
After hearing more and more horror stories about the harmful ingredients in regular deodorants, I decided to make the switch to natural. I'm not someone who takes vitamins or leads a particularly healthy lifestyle, but this felt like a relatively easy compromise. Of course, nobody prepared me for what was a rather painful adjustment period. I'd been using pretty much the most intense, clinical-strength drugstore deodorant prior to this, so I basically felt like I had B.O. for two weeks straight. I carried the deodorant everywhere with me, and literally would go wash my armpits in the office bathroom at lunch each day and reapply. But once you get past that, it hasn't let me down since.