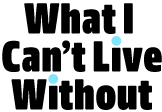 If you're like us, you've probably wondered what famous people add to their carts. Not the JAR brooch and Louis XV chair, but the hand sanitizer and the electric toothbrush. We asked Tony-winning Broadway actress Cynthia Erivo about the workout leggings, travel mug, and hoop earrings she can't live without.
This mint tea is organic, and I'll tell you what I use it for: You know you're having something good for you that's not caffeinated, and it's also organic, so you're getting all the benefits of that good leaf. I like Traditional Medicinals for most teas I drink. There's a lavender and chamomile they do that's wonderful, too.
As a singer, I like to have a warm beverage with me all the time. I'm a proper herbal-tea drinker, and this thermal cup is the best way to keep it warm. It's cold or rainy wherever I go, but if I keep my tea in my Thermos, I know it'll stay the temperature I need. The truth is, I always lose it and have to buy a new one, but it's the best because it keeps everything absolutely hot.
Someone once bought me this Diptyque candle, and I love heavy scents so much that I became a bit obsessive. I went and bought six or seven of the small versions, and I'll bring them with me anywhere I am. They can actually get quite expensive, and I don't indulge in things like alcohol or smoking, but I will indulge in candles that cost too much. I pay close attention to my atmosphere at home.
I'm a workout fanatic, and these tights I've found to be the most comfortable things to work out in. The reason I'm not putting trainers or a top on my list is because I can actually work out without shoes and don't need a particular brand of T-shirt to exercise in, but these particular tights are the one pair of things that fit properly for me. I have to have them. My workouts are pretty intense, so these come with me everywhere. I'm training for a half-marathon. I was actually asked to sing the national anthem for Shape's half-marathon, and I felt odd about running a mile when other women were running 13.1! So I asked to run the whole thing. I'll be doing the national anthem, then putting on my Nike tights to run.