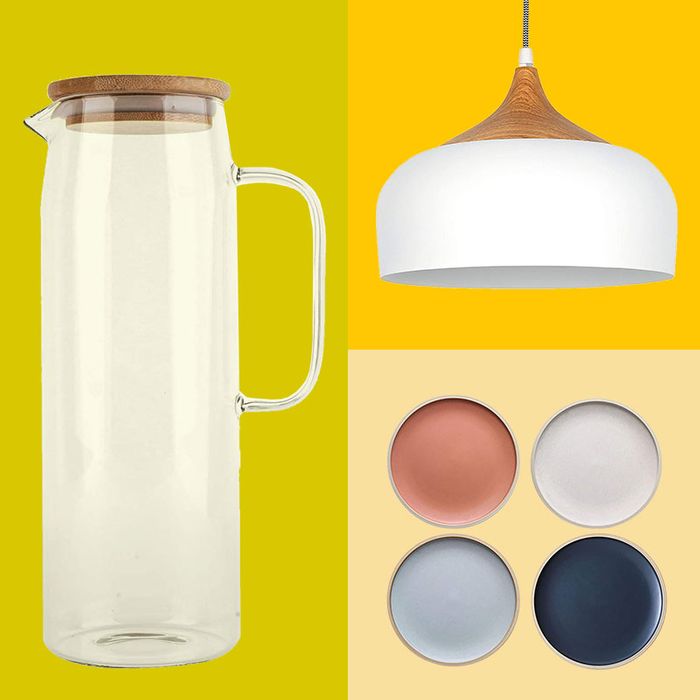 Photo: Courtesy of the retailer
The dining room is always a space for eating, but these days, it may also be your makeshift office. Or your second living room (because your partner or roommate is working from the actual living room). Whether it's a multipurpose space or a plain old dining room, you may be looking for ways to make it look a bit fresher. To help, we've rounded up the best dining-room décor for your various eating, working, and entertaining needs — all of which looks a lot more expensive than it is. From place mats to bowls to centerpieces to tables, any of the stuff below will be a small investment in a major refresh. Many of the things on this list are available at Amazon, but we've found some of them elsewhere, too, for those who like to shop around. If you're in the market for more affordable home upgrades, we've got roundups of cheap (but expensive-looking) décor for the bathroom, bedroom, kitchen, and living room, too.
A set of place mats made of seagrass would instantly make any dining table more like one at a coastal bed-and-breakfast.
Set off the simplicity of a white tablecloth with matte teal dinnerware.
This multicolored set of porcelain plates reminds us of something you might find at Heath, but at a fraction of the price.
If black is more your thing, here's a complete set of stoneware (for four!) in a stylish matte finish.
Speaking of black, this set of black marble coasters is way less ubiquitous than those made of white marble. If you're not shopping for yourself, we should add that they would make a great hostess gift, too.
Whether you use it to serve salad or just to display fruit, this gorgeous acacia-wood bowl will make whatever you put in it that much more presentable.