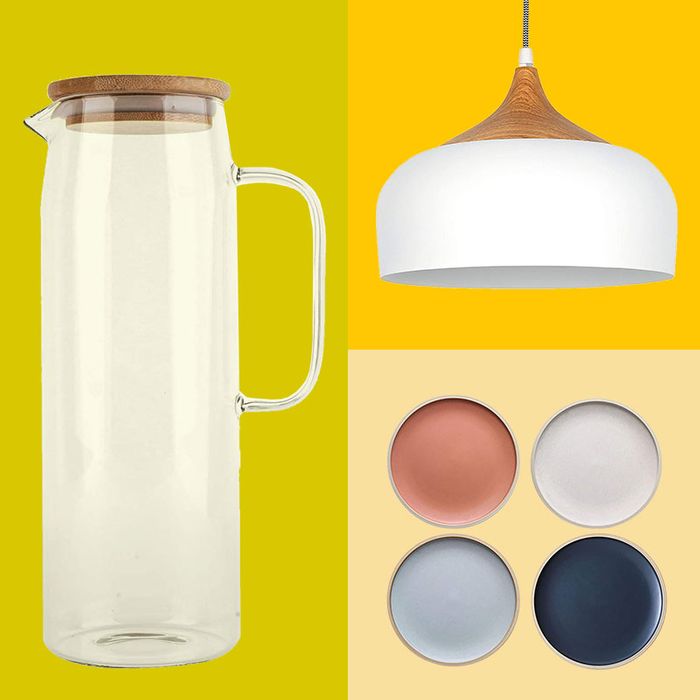 Photo: Courtesy of the retailer
The dining room is always a space for eating, but these days, it may also be your makeshift office. Or your kids' makeshift classroom. Or your second living room (because your partner or roommate is working from the actual living room). But whether it's a multipurpose space or a plain old dining room, after all the time we've spent at home, you may be looking for ways to make it look a bit fresher. To help, we've rounded up the best dining-room décor on Amazon for your various eating, working, and entertaining (because we will entertain again) needs — all of which looks a lot more expensive than it is. From place mats to bowls to centerpieces to tables, any of the stuff below will be a small investment in a major refresh. And if you're looking for more inexpensive home upgrades, we've got roundups of cheap (but expensive-looking) décor for the bathroom, bedroom, kitchen, and living room, too.
A set of place mats made of seagrass would instantly make any dining table more like one found in a seaside bed-and-breakfast.
This multicolored set of porcelain plates reminds us of something you might find at Heath, but at a fraction of the price.
If black is more your thing, here's a complete set of stoneware (for four!) in a stylish matte finish.
Speaking of black, this set of black marble coasters is way less ubiquitous than those made of white marble. If you're not shopping for yourself, we should add that they would make a great hostess gift, too.
Whether you use it to serve salad or just to display fruit, this gorgeous acacia-wood bowl will make whatever you put in it that much more presentable.
And for those who like a matching set, some personal-size wood salad bowls.
There's something ever so cottagecore about the florals on this hand-painted serving platter.
This serving bowl is made in Japan and has a most soothing pattern of tiny blue dots.
One way to drink more water is to have a pitcher at the ready. This one is sleek and slender and won't take up too much space on that dining-room table you also use as a desk.
A tablecloth that looks like something Nancy Meyers might have prop-styled for the It's Complicated dining room.
The ultimate evergreen centerpiece in these succulent-obsessed times: an arrangement of faux succulents planted in a minimalist ceramic planter.
That centerpiece would pop even more surrounded by this set of matte-teal stoneware dinnerware.
These beeswax candles have a delicate, sweet scent that's a bit more subtle than a fancy scented candle (and a bit less jarring while you eat).
An unglazed porcelain octopus that can be a decorative centerpiece or, more practically, a weight for your dinner napkins.