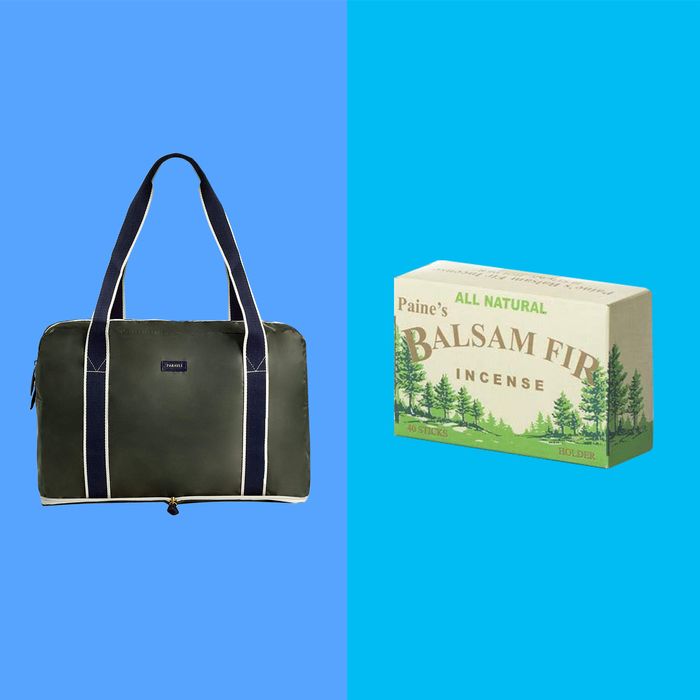 Photo-Illustration: The Strategist; Photos: Retailers
As more and more of your inner circle gets vaccinated, you may notice your social calendar is starting to fill up for the first time in more than a year. While getting to see family, friends, neighbors, classmates, and other loved ones in person again is exciting on its own, after so much time apart, maybe you're thinking of ways to make a reunion feel even more special, like a thoughtful gift to show whoever it is just how much you missed them. Seeing as life hasn't exactly stopped during the pandemic — folks had babies (or adopted furry babies), took up hobbies, moved to new places, and bought cars — you might also be looking for a gift that celebrates whatever changes have occurred since you last saw them. To help you find the right something for that special someone you're seeing for the first time in a long time, we put together the below list of 21 options for most every type of person, whether it's your cousin who is now a new parent, your favorite co-worker who tied the knot over Zoom, or that friend who hasn't left their house in months. Many of the things on this list are available at Amazon, but we've found a lot of them elsewhere too for those who like to shop around.
For the person who hasn't left the house in months
If they've been inside for that long, they might have let a daily SPF application fall by the wayside. This sunscreen adds a pearlescent, dewy sheen to the skin, while also protecting it from harmful UV rays, so they'll be all set for their next park picnic.
For the person who left the house too much


Some chic black face masks to match every outing (and outfit) they've got lined up in the coming weeks.
For the person who had a quarantine baby


Strategist writer Lauren Ro says these onesies became the "newborn uniform" of her son, Augie. "The kimono-style snaps made them easy to put on and take off (no one tells you how difficult it can be to constantly pull shirts up and down over a baby's precious little head)," she writes, adding that the sleeves "have built-in fold-over mitten cuffs" for babes that are "always scratching their faces with their little nails."
For the person who had a quarantine grandbaby


In our gift guide for new grandparents, grandmother Susan Johns told us she's been a fan of Hallmark's recordable storybooks ever since she made one for her first grandchild. "You press a button when you first get the book to record yourself reading it, and then it saves the recording. Our grandkids still find and listen to them sometimes."
For the person who adopted a quarantine fur baby


This snuffle mat will not only keep their hyperactive new dog busy while they try to answer emails, but also give it something to do when your recipient goes back to the office.
For the person who turned their living room into a gym


For the person who turned their kitchen table into a desk


Something as simple as this ergonomic laptop stand can go a long way toward helping correct poor posture and saving them from WFH-caused shoulder and neck pain.
For the person who had a Zoom wedding


It can be hard to guess what a couple needs, especially if you haven't seen them in a while. This John Boos cutting board has been recommended not once but twice in our Steal My Registry column, making it seem like more of a sure bet. "Cutting boards are one of those things that people kind of overlook," says chef Eden Grinshpan Nivron, "and to be able to have a solid, really thick, good-quality cutting board in your kitchen, to really manage your food prep, that's something everyone needs to have." Herman Miller designer editor Kelsey Keith, who got the board in a maple finish, adds, "It's nice to have a huge surface — we got the 24-by-18 inch — for whatever chopping needs arise."
For the person who had to attend a Zoom funeral


For the person planning a post-pandemic trip