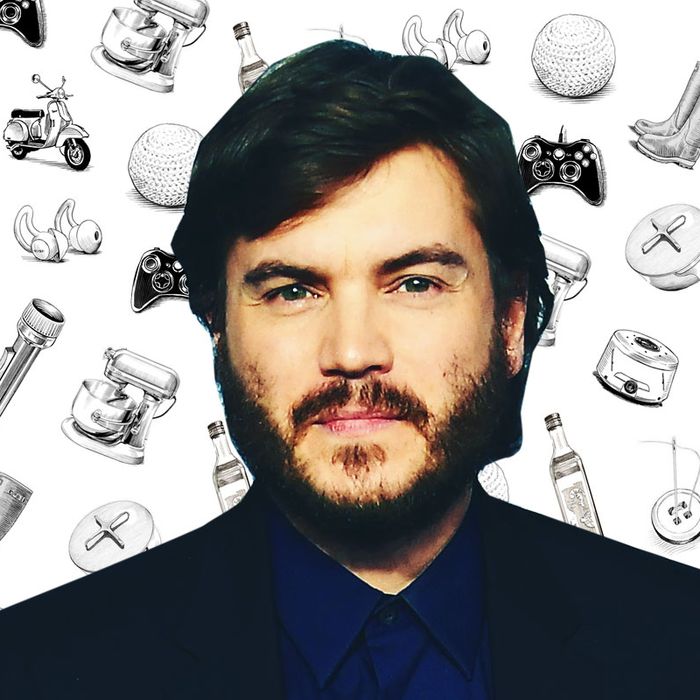 Photo-Illustration: Getty
If you're like us, you've probably wondered what famous people add to their carts. Not the JAR brooch and Louis XV chair but the hair spray and the electric toothbrush. We asked actor Emile Hirsch — who stars in the horror film Son, out now — about the kombucha, electric toothbrush, and pickleball set he can't live without.
My second uncle Thomas Hirsch, who is my grandfather's brother's son, is a legendary dentist out in Malibu. I've been going to him ever since I was a little kid. People are like, "You have nice teeth." And I'm like, "Yeah, it's because my uncle is a dentist." He's really famous in the dentistry world, I swear. Uncle Tommy. He's the one who put me on to Sonicare when I was 14. He told me, "Brush your teeth only with the Sonicare," and I figured Tommy is the tooth master, so he knows what's up. He also told me, "Do not forget to floss," so I never do.
Pickleball is sort of like tennis, but it has more of a paddle than a racket and more of a Wiffle ball than a tennis ball. You could say it's ping-pong meets paddleball, and actually minus the tennis, plus racquetball. Well, I don't know. It's so much fun, though — I do know that. A buddy of mine plays and has a court in the hills. I went over there, and I was like, "What is this weird game?" A lot of people in the area play it, so I got into it. I play probably twice a week. This set has everything you need. I've got the pickleball, my paddle, my bag — it's nice.
One of the Kardashians posted about these. That's where I saw it first. I was like, Oh, this seems like a cool, fun thing. I tried it, and it's actually really refreshing. I've been drinking it a lot. Because it's a sort of new concept — it's kombucha but in tab form — it's almost more fun to drink. It transfers to tab form really well. Like, it just makes sense. You drop it in and it fizzes, then you have kombucha. Simple. I really like the "Orange Mamba" flavor. It has a hint of orange and rosemary and sweetness but a little bit of a bite in it that is just majestic.
I started using Splenda when I did Into the Wild. I was trying to sweeten up my coffee because I like it really sweet, but I didn't want to have sugar because I was supposed to be lean. But the thing about Splenda, too, is that it's easy. I know two Splenda packets i