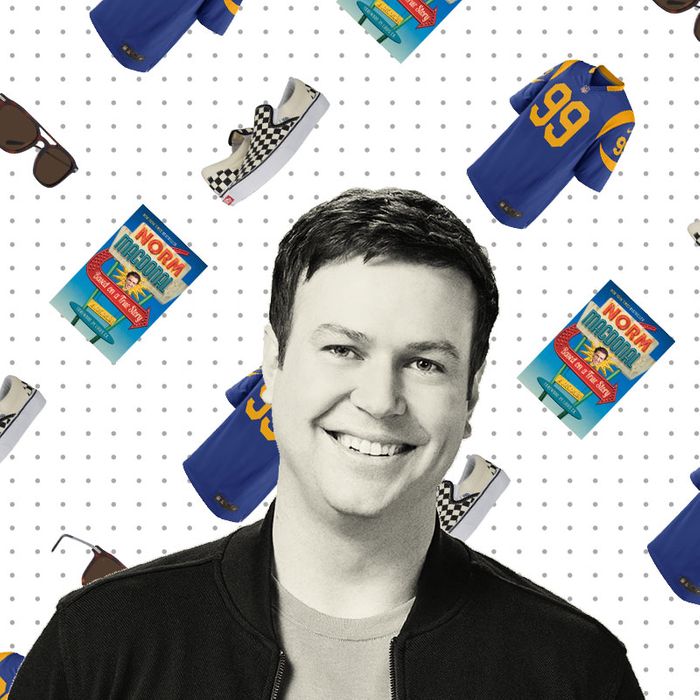 If you're like us, you've probably wondered what famous people add to their carts. Not the JAR brooch and Louis XV chair, but the hand sanitizer and the electric toothbrush. We asked Taran Killam of ABC's Single Parents (premiering September 26) about the slip-on sneakers, wireless speakers, and turkey jerky he can't live without.
I've owned a pair of these since second grade. (Different sizes, obviously.) They're the most comfortable shoes in the world. They're great for travel, especially through security, as not only are they slip-on shoes but they have a secret, secondary slip-off function.
I love that these Sonos speakers are totally wireless so you can move them around if you have people over. The sound quality is great for playing party music whenever I'm trying to get the night going — like "Another Night" by Real McCoy.
My favorite comic series of all time. I've read and reread it many times. If you've never heard of it, grab Book One and dive right in — there are ten books in all. Pia Guerra's pencils are some of the best ever.
There's a market and liquor store in Redlands, California, called Greenspot, and they have the best teriyaki turkey jerky in the world. So Divine Bovine is not quite Greenspot turkey jerky, but it's the closest I've ever tasted to Greenspot turkey jerky. It's low in calories, a good source of protein, and it's delicious! A great snack to carry around.