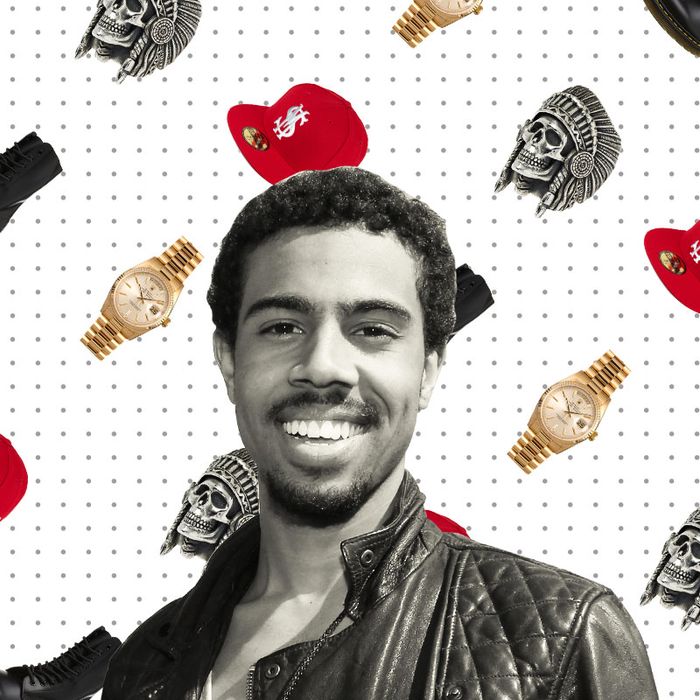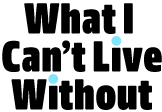 If you're like us, you've probably wondered what famous people add to their carts. Not the JAR brooch and Louis XV chair, but the hand sanitizer and the electric toothbrush. We asked rapper Vic Mensa about the combat boots, skinny jeans, and skull ring he can't live without.
I've been a huge fan of Dr. Martens for years, ever since I was in high school. The '77 Punks in general were a major style inspiration for me, and I actually stumbled on a pair of Vetements x Dr. Martens at the pop-up at Maxfield's in L.A., which was an interesting variation on my favorite silhouette where they took the laces off and put a zipper up the side. Those boots are something I could wear every day.
For the last few years, the D02 jeans were all the jeans I wore. They changed the fit now that Hedi left, but I bought between 10 and 20 pairs in different colors and washes and rips because they just fit me like a glove. Now that they've changed things up, the last pair I bought just didn't fit right. You know what was interesting about the original fit was that it grows with you — it starts very slim and ends very slim, but changes with you.
Wes Lang is just one of the gods in the pantheon. I went to Great Frog, which is one of my favorite places to get rings. I found this ring, and at the time I thought it was gigantic and didn't know if I'd be able to wear it, but when you start wearing big rings on the regular, it starts to feel regular. I wear this on my middle finger, and a lot of times my rings will flatten because I tend to get into fights, but I never get into fights with this. It's a fight stopper.
Growing up, there were a few signs of wealth I wanted — one being a Rolex watch and another being a Louis Vuitton duffel bag. So when it came time for me to buy the Rolex, I wanted to get a classic model. Not a big face, but something more sleek and slightly understated and not covered in diamonds like people do. So I did my research and got the 1981 18-karat Presidential. This was before they increased the size of the face because I wanted a smaller face (it's more wearable to me). It's less gaudy, but still elevated.
Note: Mensa's exact watch is unavailable, but this vintage Rolex is similar.