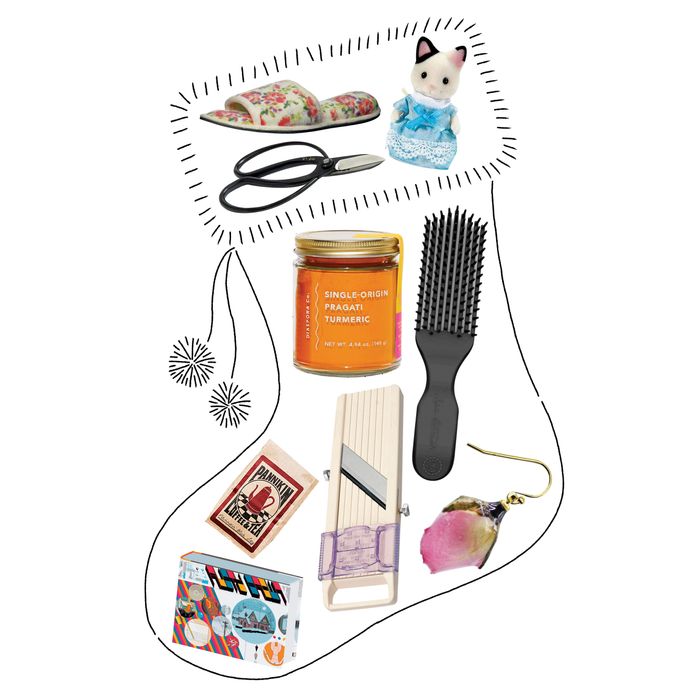 Illustration: Debora Szpilman
As Strategist editors, it's our job to notice how people shop. Over the past nine months, we of course reported on people all of a sudden buying sourdough starters and bidets and sweatpants and home-office chairs and Zoom lipstick. But we also heard the stories about people just going for it and buying things that in Normal Times they would never consider, from new pairs of old-school roller skates, to prime cuts of mail-order pork, to baby grand pianos. So as the holidays rolled around we decided to ask some of the most interesting people we know a simple question: What is the most satisfying thing you bought for yourself this year? Below, all of the under-$50 things these folks with discerning taste — who include a congressman-elect, a Real Housewife, two Coppolas, a butcher, some bakers, and even a couple of candlestick-makers — bought in quarantine that would make great gifts. If you're looking to spend a bit more, we've got options under $200. And if you're looking to splurge, we've got stuff over $200, too.
I broke so many off-brand $15 chargers this year. The Anker charger gets my phone to full battery in the time it takes me to do my hair in the morning, and the six-foot cord withstands pretty much any bend or position. It's klutzproof — or should I say Dara-proof.