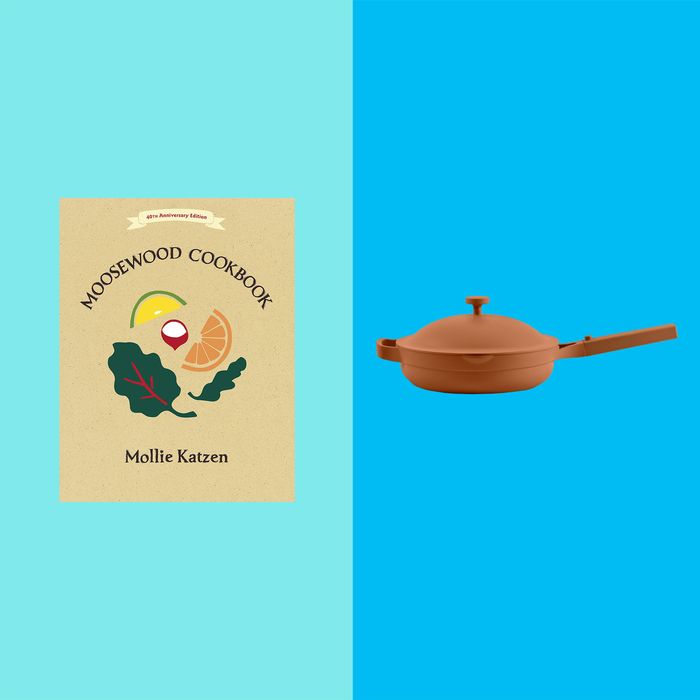 Photo-Illustration: The Strategist; Photos: Retailers
Graduation is upon us, and while it's easy enough to stick a $50 bill in a greeting card, we're here to help you step it up this year with some graduation gifts you know they'll love. Whether they're moving on up from kindergarten, middle school, high school, or college, we've selected the 24 best graduation gifts, many of which have been recommended by various experts and students themselves.
For the grad who has all the planets memorized
We've all spent a lot of time at home lately; this dreamy tent will freshen up a kid's surroundings and provide a new opportunity to flex one's imagination.
For the grad who's an aspiring Monet
This smart easel folds up for easy storage, adjusts to four different angles, and doubles as a lap desk.
For the grad who can't get enough Legos
This set comes with 847 pieces — enough to create five different robots — and came recommended as something that's both complex and fun. One expert we spoke to said, "These toys bring Legos to a whole other educational level."
For the grad who'd rather play outside
If your kid doesn't have a scooter, now's the time. The Micro Kickboard series is a favorite of Jennifer Cattaui, owner of New York City kids shop Babesta, and of thousands of Amazon reviewers.
For the grad who loves to explore
This expert-designed, kid-tested subscription box from KiwiCo — a toy brand highly recommended by Karen Blumberg, a math teacher at the Brearley School — teaches STEAM concepts and encourages curiosity.
For the grad whose favorite movie is Finding Nemo
This Squishmallow plush clownfish is big and ultra-soft enough to double as a pillow.
For the grad who suddenly decided to become a vegetarian
Chef Amanda Cohen of Dirt Candy loves this classic cookbook; she says, "The approachable recipes were a great way to ease me into the kitchen."
For the grad with a wrist full of friendship bracelets
Accessory designer Susan Alexandra, who's known for her whimsical beaded pieces and first started her career at age 12, says, "Everyone loves custom word jewelry." (Find Alexandra's other DIY jewelry essentials here.)
For the grad who's never not playing video games
Although you can't go wrong with any new gaming system, one teen we spoke to said that "the Nintendo Switch has become the hottest console this season," and described it as the "*fire emoji*" item of the moment. It's also ideal for both casual and seasoned gamers. Emily Heller, recommendations editor at Vulture and gamer said that since purchasing the Lite, she rarely picks up her regular Switch.
For the grad who has a newfound interest in photography
The whole VSCO-girl movement may be a thing of the past, but teens' enthusiasm for photography will never waver. "Every girl needs one to capture memories, fun moments with friends, and even darker days," one recent high-school grad told us. She owns — and loves — the classic Polaroid.
For the grad who's more interested in the memories than the photography
If they have tons of photos and nowhere to put them, consider gifting a few scrapbooking essentials. Strategist writer — and scrapbooking camp alum — Chloe Anello recommends starting with this simple vinyl album and a couple of pads of colorful paper.
For the grad who, like everyone on Instagram, wants a tie-dye sweat suit
Let them make their own tie-dye sweats — and anything else they'd like to add a splash of color to — with a DIY kit (plus supplies).
For the grad who, like everyone on TikTok, wants LED lights
Graduation is the perfect excuse to upgrade their bedroom, and these color-changing LED strip lights from Govee make it easy. Strategist contributor Kyle Schurman says they're easy to customize — they can be cut and pasted to any dry indoor surface, glow in any color on the RGB spectrum (according to the brand that's 16 million different hues) and will even flash to the beat of your music. The light's color and brightness can be controlled via an app on their phone or with Alexa or Google Voice.
For the grad who's already missing home
A weighted blanket feels sort of like an entire-body hug. This one, from Strat-favorite Bearaby, might be just the thing for the the soon-to-be (homesick) college freshman. Bonus: It's stylish so it'll look good flung over that XL twin bed.
For the grad who just got a car
Strategist contributor Chris Black loves this car mount, which "adjusts a full 360 degrees and attaches with a clean adhesive" and will keep a phone right where the driver can see it (and, crucially, keep it out of the driver's hand).