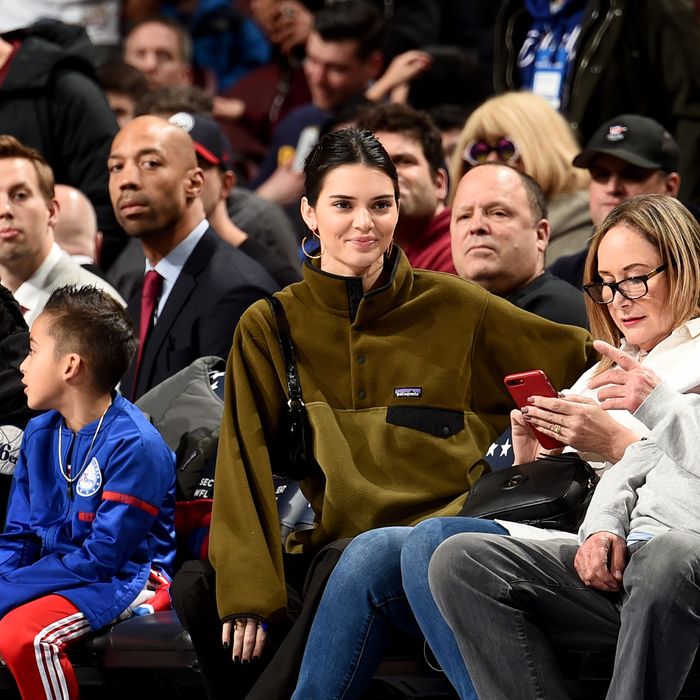 If you follow our monthly Strategist Haul, you're familiar with the idiosyncrasies of our editors' and writers' shopping habits. While we think of those as the highlights, there are plenty of other, less glamorous things we buy — and love — on the regular too. So whether you've wondered about the work bags we tote around or the underwear we're most loyal to, this is the Stuff We Buy Ourselves. In this edition, the fleeces our editors pile on when the temperature drops. Fleeces, of course, are not new — as you'll see below, our managing editor has been wearing hers for a decade — but trend forecasters predict the fuzzy look is here to stay (at least through this season). So if you don't own one, or if you must buy a new one to stay ever-current, here are our staffers' picks, ranging from tried and true favorites to stylish newcomers.
Alexis Swerdloff, Strategist editor
I got this fleece Everlane sweatshirt last year, and I have gotten a lot of wear out of it. (I actually have it in a rust color, which sold out, but this green is my second favorite shade.) It's just nubbly enough to nod to the current fuzzy fleece moment we're in without shouting it. Because of its texture, some people at first glance think it's a sweater as opposed to a sweatshirt — which makes me feel less schlubby when I wear it throughout the entirety of a weekend (which I have been known to do).
Maxine Builder, managing editor
Let's not kid ourselves: The only fleece that matters (and the one that everyone seems to be trying to rip off these days) is Patagonia's sherpa fleece. I have the Retro-X jacket in beige with a kelly-green pocket and trim that I got back in 2009 at the Patagonia outlet in Freeport, Maine, and I expect it to last many years to come.
Rio Viera-Newton, writer
A fancy fleece was never something I thought my closet was missing. But I decided to impulse buy this particular one with some credit I had at Le Point. I love Sandy Liang and thought this might be my only chance to actually own something of hers — and I have since fallen deeply and madly in love with it. It's cozy and casual enough to wear lounging around my house on a cold morning, or over workout clothes en route to the