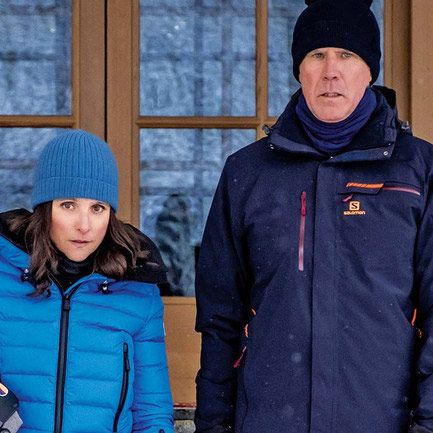 From Gore-Tex to Futurelight, pit zips to pass pockets, the choices that come with buying a new ski jacket can be enough to make your head spin inside a detachable hood. To guide you through the decision, we asked ten professional skiers, shop owners, and ski patrollers to break down the different options and help you find the best ski jacket.
Like buying a new pair of skis, ski boots, or snow pants, before you can pick the right jacket, you need to ask yourself where and how you plan to ski. If you do most of your skiing at resorts with chair lifts, you can prioritize warm insulation and convenience, including features like pockets for your phone. But if you like the kind of skiing where you are responsible for getting yourself up the mountain — like touring, skinning (climbing the mountain on your skis, which have a grippy layer for traction), or boot packing (taking off your skis and hiking up) — you'll want something that can help you more actively manage your temperature. In those situations, features like pit zips, chest ventilation, packability, and pockets and clips for safety equipment, such as radios and avalanche beacons, become much more important. Regardless of the type of skiing you do, "a technical shell is often the way to go," says Adam Fine, ski-gear expert at Curated.com. "It provides waterproofing and wind protection, but you can go up or down in layers depending on how warm it is."
But there's another factor: You also want to look good, wherever you wear your ski gear. More than ever before, it's now possible to get a jacket that will work for you on the mountain and look rad as you walk through ski towns. Here are the experts' top choices for ski jackets to pack for your next trip that will help you do both.
Best overall ski jacket
Multiple experts mentioned the Patagonia Triolet Shell. Jackie Kearney, a ski patroller at Lake Tahoe's Kirkwood Resort, says many of her fellow patrollers wear it. "It's sturdy and waterproof, and you can tell that just by holding it. It's a little bit more of a resort-specific jacket, but it has a few technical features — more pockets and pit zips, which are nice to get some more ventilation." It's lightweight enough to keep you cool when the sun's out, but it's also great for layering up and staying warm. Mac Huelster, a stylist who's worked with stars, including Leon Bridges, replaced his beefy snow jacket with the lighter Triolet when he temporarily moved to the warmer West Coast. "It's nice to have that flexibility to put whatever you want underneath," he says.
Best multipurpose ski jacket
K.C. Deane hops out of helicopters all over the world to get the best lines. Even if you still struggle to get off the chairlift, he says you can benefit from the Eddie Bauer Freshline jacket, which he had a hand in designing. "It's optimized for anyone, either on hill or backcountry," Deane says. The jacket is waterproof and breathable with eVent membrane fabrics, and it has slick features like thumb loops, plenty of ventilation zips, and clips for two-way radios. Plus, it's uninsulated, so you can match it with any layer, even if that's just a T-shirt on a rainy day.
Best 3-in-1 ski jackets
Instead of choosing between a lightweight waterproof shell and a warm insulated jacket, you can have it all with a three-in-one jacket that includes both. You can wear the two layers together on cold and wet days or each one separately, depending on the conditions and type of skiing you're doing. Chris French, founder and president of NYC-based Ski Bums, the world's largest LGBTQ skiing and snowboarding club, explains the importance of using two layers: "First, choose a non-insulated, breathable shell with zip vents that allow you to cool off when you're at the base. Underneath that, you'll pair it with an insulating layer that's appropriate for whatever the mountain is serving up that day." Patagonia's Snowbelle and Snowshot (men's and women's versions of the same jackets) are longtime favorites of skiers seeking the convenience of an all-in-one jacket. Doug Webster, retail manager of the ski and sport shop at New Hampshire's Gunstock Mountain Resort, says the brand's appeal is nearly universal because its gear is "incredibly functional, conservative looking, and not as expensive as some of the similar technical brands."
For an even more affordable three-in-one option, Nick Keter, women's-clothing-department head at Outdoor Gear Exchange, recommends the Columbia Whirlibird jacket, which comes in both men's and women's versions and is one of the best sellers at his store. "Columbia does a great job of creating garments that are accessible and fit a wide range of sizes," he says. Along with the jacket's ability to offer layering options for both freezing runs and sunny "bluebird" days, Keter likes that it has Columbia's "Omni-Heat" technology to help lock in body heat. "It's for that person who's a beginner to skiing and might need that warmth when sitting down and taking lessons, but it can also work for even the more intermediate and advanced skiers," he says. "Having that versatility is great."
Warmest ski jacket
As a guide for National Outdoor Leadership School, Jeff Wohl spends a lot of time outside. Whether it's backcountry skiing, building a quinzee hut, or just hanging in camp, he needs to stay dry and warm, which means he needs a good jacket. "On cold ski days, or in camp, I put on a large parka," says Wohl. One of his favorites is the Black Diamond Belay. It's packed with waterproof ThermoLite insulation to keep you warm, and has a DWR (durable water-repellent) finish. "It has the sort of features I like, such as double lapel pockets, and double inside water-bottle pockets for hot water or a thermos," Wohl says. The jacket is designed primarily for sitting still and belaying as your climbing partner ascends above you, but if you are the kind of person who can never feel too warm, you'll appreciate it on those frigid February evenings at a mountain resort.
Best lightweight ski jackets