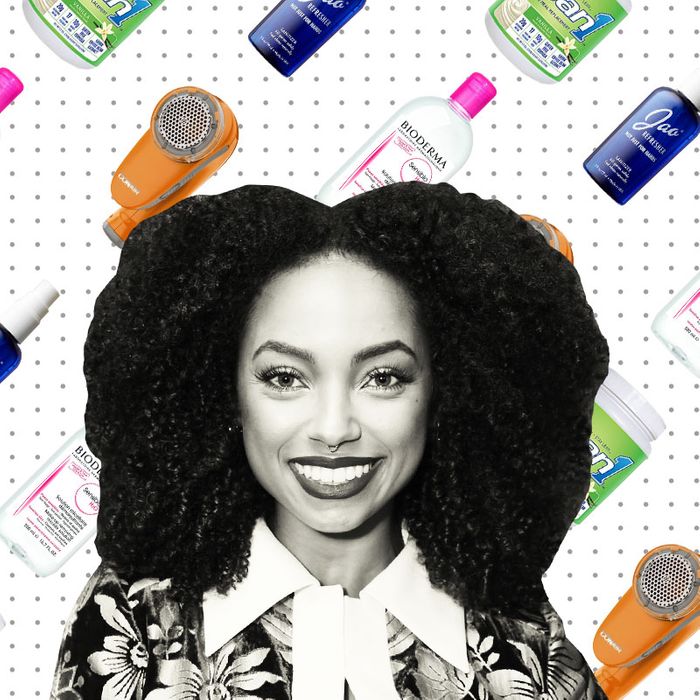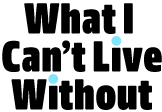 If you're like us, you've probably wondered what famous people add to their carts. Not the JAR brooch and Louis XV chair, but the hand sanitizerand the electric toothbrush. We asked Logan Browning of Netflix's Dear White People what she can't live without, and we got her answers, from the sweater shaver to the personal blender.
I've been working for this industry since I was 15, and every makeup artist I've known who's worth my time uses Jao Refresher on their hands and their brushes. It's like an all-encompassing sanitizer that smells way better than alcoholy Purell. [Editor's note: Aidy Bryant loves this sanitizer, too.] I don't feel obnoxious on the plane if I'm spraying it on my hands before eating a sandwich. It's like a eucalyptus-lavender kind of thing. I just went on a trip to the U.K. because I was studying Shakespeare over the summer, and when we would go out anywhere, I would say, "Hands!" and spray everyone's hands like a mom.
It's about to get cold soon, and with the cooler seasons approaching it will be time to pull out my favorite sweaters. With too much wash and wear, sweaters get fuzzy or start to pill. Having a fabric shaver is a game changer. It makes my sweaters look brand-new.
This is something used during facials that kills bacteria. For someone who's acne-prone, that's coming from the overproduction of sebum and bacteria, which will then cause inflammation. This machine can be used at home at night to kill bacteria, and I use it every day. I know not everyone can, but I've been loving it.
So I've had a Vitamix forever that I've never really used. I wanted to make smoothies with it, but the NutriBullet is just so much easier to leave on the counter because it's so compact and easy to just take on the go. I use it for convenience almost every day for my smoothies.