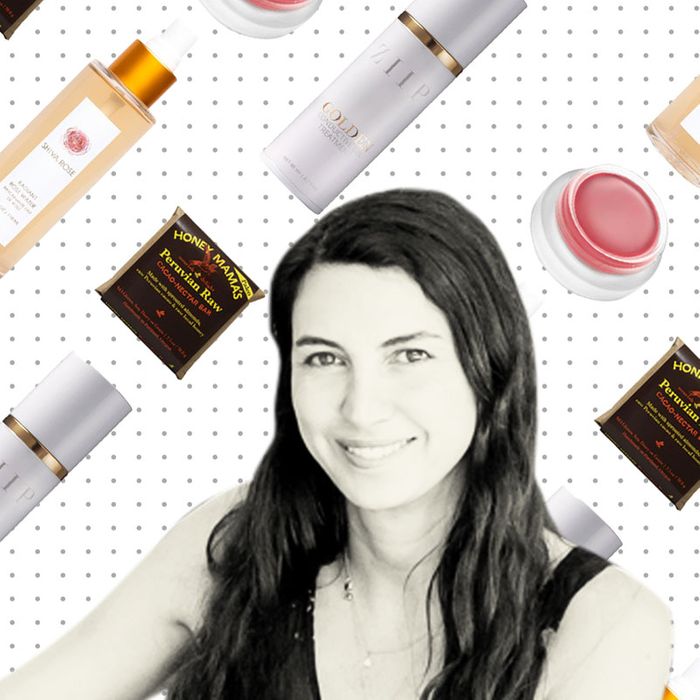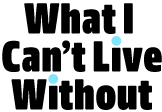 If you're like us, you've probably wondered what famous people add to their carts. Not the JAR brooch and Louis XV chair, but the hand sanitizer and the electric toothbrush. We asked actress, activist, and wellness entrepreneur Shiva Rose, whose new book Whole Beauty, is out now, about the probiotics, beauty balm, and raw chocolate she can't live without.
Beautiful skin has a lot to do with the microbiome of your gut. To keep the flora happy and thriving, I will take a daily probiotic, and I've tried so many. This is my favorite. It's soil-based, which makes it really powerful because new studies are showing that we need intake of clean soil in our diet for healthy guts. People who have breakouts or dry skin, I'm always saying, should be taking probiotics to maintain the yeast in the body. It helps with stomach problems, too.
I don't wear a lot of makeup, but what I will wear is some RMS. I so admire what Rose-Marie Swift has brought to the beauty industry with her line (she's really been a vanguard of green beauty), and everything's just really clean while helping you feel your best. The base of this color is coconut, and you can use it on both your lips and face as a bit of a tint, but it's also a balm, so it helps moisturize, too.
Bragg apple-cider vinegar is a must for all households. [Editor's note: Novelist Emily Ruskovich has written about its uses before, too.] I will drink a small cup of it after flying to help release any radiation from air travel. I will also add a few drops to my bathwater to balance the pH of my skin. It is also always the best when added to a salad dressing. Just add some olive oil and sea salt and lemon. I use that for everything.
If you prefer, it's available (for $10) at Amazon, too.
I wear these leggings because they fit so well, and it's nice to support a brand that gives back to the community. I wear the white leggings because I practice Kundalini yoga, and wearing all-white yoga clothes enhances your aura by a hundred times. Of course, if you don't practice Kundalini, you can wear any color.
I just bought a ZIIP handheld device and am so thrilled to use it on a daily basis. It helps lift the facial muscles and helps contour cheeks and release puffiness around eyes and bring collagen to skin. You can use it in the morning to help reduce puffiness and then in the evening, too, as a wrinkle preventative. I love it. [Editor's note: Former senior editor Jessica Silvester put this on her wish list two years ago.]
I like to wear easy, feminine dresses when working on my site or beauty line, and usually a Dôen dress. The girls who designed this are L.A. girls, and you can really tell because they're these bohemian cotton dresses inspired by vintage design. You can just throw them on and run around the city — if you live in New York, you could just wear them with tights and a sweater. I'll travel with them all the time, too, because they roll up so small.