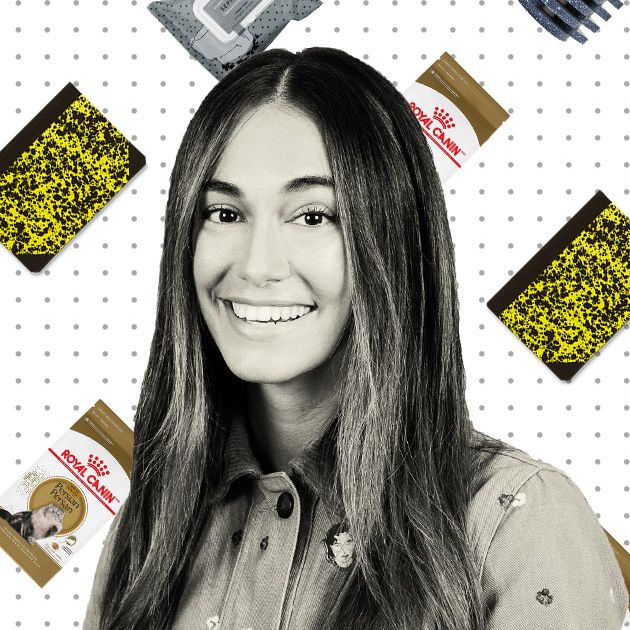 Photo: Courtesy of the retailers
Every month, the Strategist editors do their version of a haul blog, jibber-jabbering about their favorite purchases of the past four weeks. To get that same personality and taste insight (via receipts), we're inviting interesting friends of Strat to run down their own buys. Kicking off our first ever Guest Strat Haul, the Wing co-founder Audrey Gelman on her purchases last month.
As part of my overall 2018 goal of feeling more like a grown-up, I purchased this handsome welcome mat for our house. Terrain is one of my favorite online stores for everything house and yard related and makes me feel like I live in Connecticut.
I learned about Harlem Candle Company at the Wing's recent Small Business Saturday event featuring female-owned shops. Not only do the candles all smell incredible but they each have a story rooted in Harlem history. I now get hygge with the Holiday and Langston candles every weekend.
I recently gave my bed a whole new look in an attempt to feel like a truly self-actualized adult. I can't count the number of times I have thrown myself on a display bed at ABC Carpet adorned in one of these John Robshaw coverlets, and now, finally, I live in a display bed.
Terrazzo is in, have you heard?! For me, it always will be. When I close my eyes, I actually see terrazzo. So I eagerly smashed that "buy now" button when I found this delightful barrette from indie jewelry designer Surface Handmade.
Editor's Note: This Surface Handmade Barrette is no longer available in Terrazzo, but there are other patterned barrettes on the Surface Handmade site.
I stan for Chanel generally but this is one of my favorite recent beauty inventions [editor's note: Chanel is a beauty sponsor at the Wing.] The hand cream is rich but not sticky, has a clean, extremely subtle rose scent and the egg shape is a triumph of product design.
Pamela Card is my new favorite jewelry designer. She's Canadian and everything she makes feels like it could have been uncovered in an archaeological dig of a Greek temple. I recommend everything on her website, and bonus, it is cool to get mail from Canada.
When I am bone tired and not feeling particularly motivated to wash my face, these charcoal face wipes are a lifesaver. I now buy them in bulk on Sephora.com and it's like having an insurance policy for my face — I know somehow, it will get clean.
On a recent trip to France (fancy, I know) I spent a few stolen hours in the concept store Merci and had what can only be described as a religious experience. Among my favorite items was this adorable marble notebook.
Another purchase at the Parisian concept store Merci was this table-shaped cookie cutter. I don't know about you, but I find something delightful about cookies in the shape of mundane household items.
Editor's Note: This table-shaped cookie cutter is no longer available, but Merci has other stainless steel cookie cutters for sale here.
I am the proud co-parent of three extremely weird Persian cats — Lyle, Ping, and Dolly. Since my husband and I began feeding them Royal Canin, their moods have improved and they have become more loving! I cannot recommend this product more.
Photo: MICHAEL D WILSON/MICHAEL D WILSON 2016
By now you can tell that I have a thing for a speckled motif. This vase is in the terrazzo-marble family and is designed by a husband-wife team at Spadone Home. It's sold on one of my favorite design websites, Sight Unseen.
So this isn't strictly a purchase, but I learned about Kanopy, an extremely neat streaming-video service created in partnership with the public library system. There is a huge collection of documentaries and educational films on the performing arts, science, literature, history, and politics, plus Criterion Collection films.