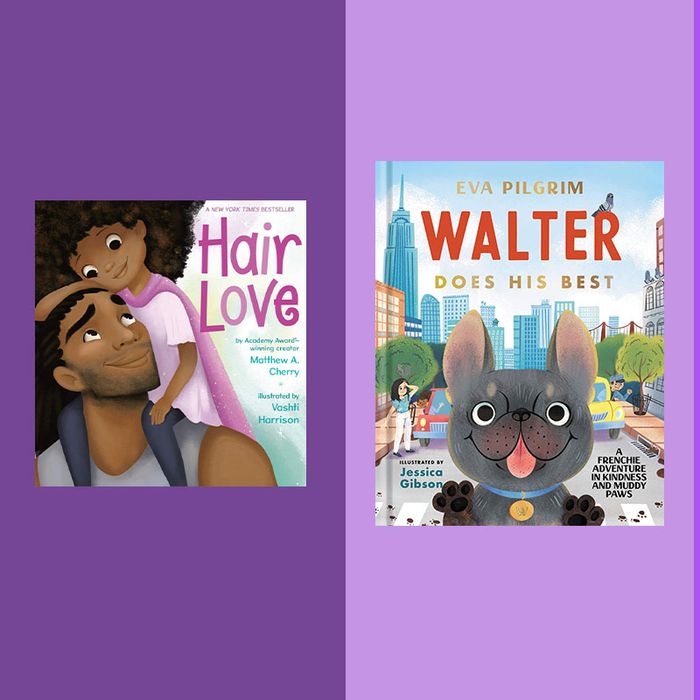 Photo: courtesy of retailer
In first grade, most children are starting to learn to read on their own. But because their abilities and interest in reading at this age can vary like crazy, Leigh Fox, a children's librarian with the Brooklyn Public Library, "highly encourages" parents and caregivers to continue to read aloud to their first-graders, even as they learn to flip through pages themselves. When reading aloud, Fox suggests incorporating a "variety of stories and formats," including longer chapter books, nonfiction, graphic novels, and picture books, "to best excite them about reading and make it a positive experience."
When it comes to books the 6- and 7-year-olds in your life read on their own, Carly Lemire, head of youth services at Blackstone Library in Branford, Connecticut, recommends using the "five-finger test," rather than grade level, to more accurately choose titles that help instill confidence in young readers. Conducting the five-finger test is simple, she explains: "Open a book to any page and have your child read that page. If there are five or more words that they have difficulty with, then that book is a little too hard for them," in which case you should either pick something a little easier or read it aloud to them until they are ready to read it themselves.
In terms of subject matter, our experts generally agreed that the best books for any first-grader are the ones they love the most — no matter how silly the story may seem. "Any book that a kid likes to read is one that is going to help make them a lifelong reader," explains Maggie Levine, a children's librarian with the Boston Public Library. And no matter how well-stocked their school library might be, it's never too soon to expand their horizons even further by choosing books that depict children of many different ethnicities and cultures, says Kazz Alexander Pinkard, executive director of Hit the Books, an after-school nonprofit in Harlem. "I think that that level of exposure is really important," he says.
To help narrow the field, however, we talked to Fox, Lemire, Levine, Pinkard, and five other librarians and educators about their favorite books for kids in first grade. Read on for their picks, which include books to read together, easy-reader books, early chapter books, and even some of the most popular titles as determined by actual 6- and 7-year-olds.
Best books to read to a first-grader
Four of the people we talked to — Lemire; Faith Ward, a middle-school librarian at Baltimore's Gilman School; Rouhama Garelick, the director of Walder Education; and Emily Levitt, VP of education at Sylvan Learning — specifically recommend Willems's picture book about a grumpy pigeon as one to read aloud to a first-grader. Levitt loves how the pigeon's behavior mirrors that of many kids at this age, and how the bus-driver character breaks the fourth wall to involve the reader. "I love it for this age because the concept is zany and the story is hilarious. Both parent and child will relate to Pigeon's pleas to drive the bus. It has all the necessary ingredients for a winning first grade children's book." Although only half of our experts chose this specific title, nearly all of them recommended reading something written by Mo Willems aloud, raising this to the top of our read-aloud list. Lindsy Serrano, a librarian at St. Francis School in Kentucky, credits Willems's use of catchy graphics paired with minimal text in different sizes "to display different emotional levels."