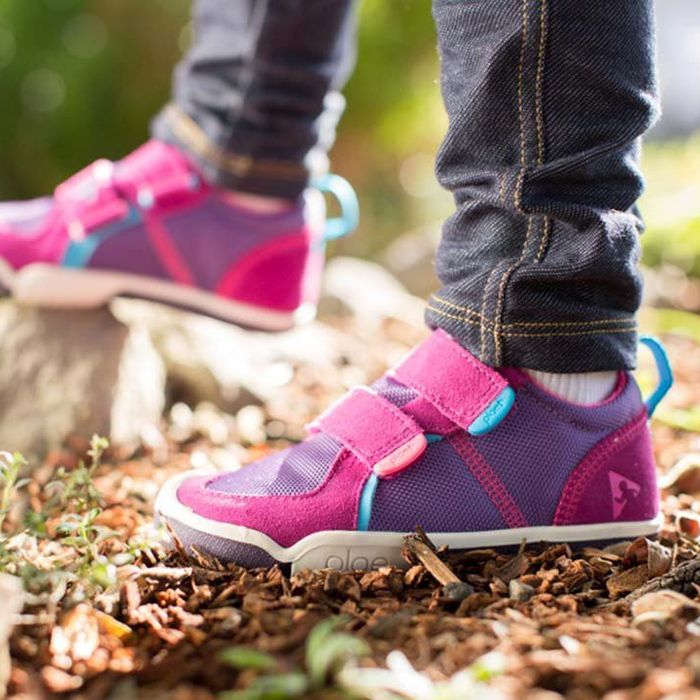 In our advice column, Ask the Strategist, we take your most burning shopping questions and survey friends, call up experts, and draw on our own personal experience to answer them. As always, please email any online-shopping-related queries to strategist@nymag.com with the subject Ask the Strategist. We're here to help.
I have an extremely busy and active 1-year-old daughter and NO shoes stay on her feet!! I've tried so many, bought so many, returned so many. Perhaps you've already done something like this, but can you help me find baby shoes that will actually stay on my toddler's feet?
If your daughter is anything like Strategist editor Alexis Swerdloff's enterprising toddler, who was able to remove his shoes and socks even when they were taped to his feet with masking tape, then perhaps the only solution is to try footed pants, like she did, to keep his feet warm. Otherwise, if you're looking for shoes that don't fall off, I've got a few ideas for you. They come courtesy of a (very unscientific) poll I conducted among my parent friends and the company parent group on Slack, plus a couple of personal recommendations that I swear by. There's no guarantee that your daughter won't be able to pull them off, though, because, as one parent notes, kids can take off any shoe if they're determined enough.
I realized early on that socks don't really stay on babies' feet, in part because of their chubby ankles and the fact that they're always fidgeting and kicking their tiny legs. Zutanos solved that problem for me. They're fleece booties with button snaps that are virtually unopenable for little hands. While they're more of an indoor shoe — they're great as "house slippers" — or a replacement for socks, they can certainly be worn outdoors as long as your child won't be doing too much walking.
If a shoe like the Zutanos is more your speed, Melissa Young, an engineering manager at Vox Media, prefers soft-soled leather moccasins for her kids, like these from Pidoli that have a rubber sole. Not only are they flexible, but they stay on: "They are elastic at the ankles, so they definitely don't fall off while active," she says. As for their durability, "It's never been an issue while playing outside."
We got these from a local shoe store as his first real pair of shoes when my now-18-month-old turned 1. He's since outgrown them, but he wore them constantly the past few months. And they still look good. I love that they have that flexible, rounded sole and toe, which are recommended for new walkers, and cute detailing, like elasticized "laces," a sporty stripe, and a Velcro closure. They also always stayed on his feet, from his first wobbly steps to when he started running around everywhere.
When the weather got warmer, I also got Augie a pair of classic Crocs. There must be something about the comfy rubber and friendly shape (and holes) that kids find irresistible because he adores wearing them (other parents agree that Crocs are a hit with kids). And they always stayed on his feet (with the ankle strap on). As my friend Katie Starros put it: "Yes, the child can take them off, but they don't fall off." For water activities, they can't be beat. They have good grippy soles too. (Three out of the 31 parents I talked to were fans of Crocs.)
Native Shoes are "wildly popular," according to one of my pollees, and were by far the most recommended brand, with eight shout-outs. Like Crocs, they're a summer favorite for their lightweight EVA body. Unlike Crocs clogs, they're a fully enclosed shoe without a strap to fuss with, so they might work better for your daughter.
Now that we're approaching fall, you'll want to start looking at some non-holey shoes. Augie's newest pair is from Pediped, which also got a couple of mentions. Like the Old Soles, these have a rounded and flexible sole and cushy padding. But I have to say, even though they look super-comfy, they're not very "cool." I guess you could say they're charming in that fat grandpa-sneaker way. This particular pair (available in navy blue, berry, and other colors) has two Velcro straps, and even though Augie loves playing with them, he never actually manages to remove them.
Back to our parent-sourced picks. See Kai Run was the second-most-popular brand, with seven mentions. One friend calls its sandals "easy to get on and stay on feet," and another mom says the brand is "good for squishy feet" but notes that "all those shoes look atrocious." (Another friend agrees that See Kai Run is good for wider feet but suggests sizing up for a better fit.) These closed-toed sandals look pretty cute to me, though if you're looking for a fall-appropriate pair, these snazzy sneakers with elastic laces and a hook-and-loop Velcro closure would last her through the end of the year.
Stride Rite, a perennial favorite that's been around for over 100 years, pulled in four votes. For one of my friends, the brand's Soft Motion line had the only shoes her daughter wore when she first started walking, adding that her local shoe store highly recommended them for new walkers. Another friend said that she also preferred Stride Rite's shoes for her son's wide feet. I like this jaunty pair with a leather upper that kind of reminds me of a hiking boot (and also looks similar to Augie's Old Soles). They also have elastic laces and a Velcro closure for a secure fit. For something dressier, these T-Strap Mary Janes look nice and come with a faux-buckle design and Velcro closure that loops through a ring and the T-strap, which would require a little more elbow grease on the part of your daughter to undo.
Because shelling out upwards of $50 for shoes that your child will grow out of in just a couple of months (and may refuse to wear) can feel like a raw deal, one parent I spoke to swears by Carter's Velcro shoes, and I happen to think this metallic pair with rhinestones is pretty awesome, especially when it costs half the price of some of the shoes above. The double hook-and-look Velcro straps also look like they'd keep these sneaks nice and snug on very active feet.
I'd never heard of this brand before, but three people called out Plae as one to check out. While they're on the higher end of the price spectrum, Jen Trolio, culture editor at Vox.com, says "they seem really, really well made" and are approved by folks who are all about the healthy development of kids' feet. She says they might even be a little bit "culty." (A Facebook group for buying, selling, and trading Plae shoes has over 10,000 members, if that's any indication. Plae also has its own secondhand program through Kidizen.) As for a specific style, Trolio was gifted a pair from the Ty line and says that they're "nicely low profile and not overly chunky," which, she says, "combined with the durability, they support really active kids without weighing them down or tripping them." Plae's water shoes are also good for chubby feet that won't fit into Natives, says another friend. The Mimos have holes like the Crocs and Natives but also two Velcro straps for extra security. I love this far-out tie-dyed pattern and the fact that they kind of look like cycling shoes.
The Strategist is designed to surface the most useful, expert recommendations for things to buy across the vast e-commerce landscape. Some of our latest conquests include the best acne treatments, rolling luggage, pillows for side sleepers, natural anxiety remedies, and bath towels. We update links when possible, but note that deals can expire and all prices are subject to change.