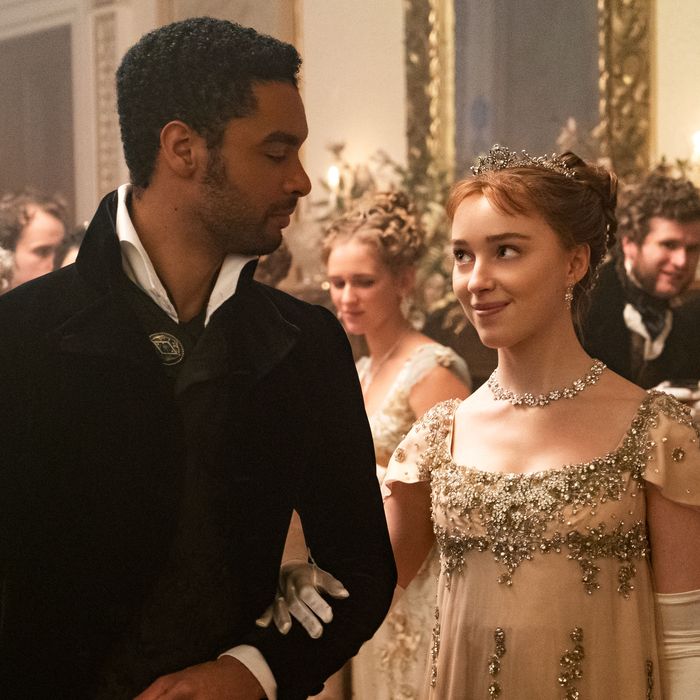 Photo: Liam Daniel/Netflix
In case you haven't realized, Valentine's Day is this Sunday, so you have mere hours to get a Valentine's Day gift. Here at the Strategist, we've spent the last few weeks rounding up fun and thoughtful Valentine's Day gift suggestions for whoever your special someone might be, from the pickiest husband to the most thoughtful girlfriend, at every price point. And while you may be limited as to what will arrive in time for this Sunday, a last-minute gift doesn't have to mean a boring one. Many of the thoughtful suggestions on this list, like Amazon options offering Prime delivery, should still arrive just in time (if you order today, Friday, Feburary 12, with expedited shipping), but that is subject to change. So to help you cover your bases, we're starting this list with our roundups of virtual experiences or e-gift cards — both of which can be personalized and are guaranteed to arrive by Sunday, February 14.
If you're looking for a thoughtful gift that requires zero delivery time, you can book a virtual experience for the two of you to share. For one of the widest selection — including cooking classes, dance lessons, or curated wine tasting — check out Airbnb Experiences. Read more here.
If your actual gift is stuck in delivery limbo, or you just want to throw in a little something extra, get them exactly what they want with a timely gift card. When in doubt, a classic Amazon gift card is reliable, and the options are seemingly endless (including, we should note, many of the other gifts on this list). But there's plenty of other actually thoughtful gift cards, too, from Goldbelly, Lululemon, and Netflix. Read more here.
If you're not sure where to start — but you have an idea of how much you want to spend — start with our guide to the best Valentine's Day gifts under $50 for just about every type of valentine. This cheerful sloth is a nice gift for the long-distance valentine, but we imagine it'd also bring a smile to the face of just about any valentine. Read more here.
You don't have to spend an arm and a leg to find a thoughtful gift, and we found dozens of Valentine's Day gifts under $25 to prove it — like these candles that look plain on the outside but drip colorful, rainbow wax. Read more here. 
Gifting flowers for Valentine's Day isn't exactly groundbreaking, but it's always nice — and there are plenty of colorful options that you can order online, like this bouquet from FTD. (Heads-up: Note the flexible delivery window guarantees your bouquet will arrive either the day before or the day of Valentine's Day.) Read more here.
Whether you want to re-create a fancy restaurant dinner at home, or you just want to please them with a box of chocolates, we've rounded up the best Valentine's Day food gifts for every taste — like this jar of organic, raw honey, which will make any Valentine's Day sweeter. Read more here.
Whether your man likes to sing in the shower, wants to declutter his desk, or really insists that he doesn't want anything, we've found dozens of Valentine's Day gifts for him that are sure to please — like this ultrathin Kindle that will let him bring his digital library anywhere (and happens to be on sale). Read more here.
If she's been burning candles throughout self-isolation, she's sure to appreciate this elegant elephant match strike from Jonathan Adler. But if that's not her style, we've also found plenty of other Valentine's Day gifts for her. Read more here.
Even if you've spent every day this year with your husband, you still might draw a blank on what to give him this Valentine's Day, but this top-rated hammock is a great option for the husband who's eager to hit the outdoors the minute spring arrives. Read more here.