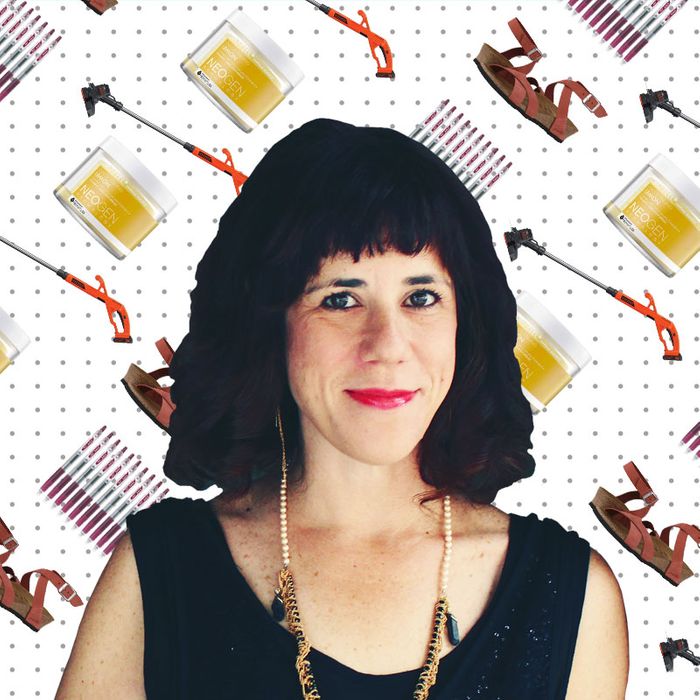 If you're like us, you've probably wondered what famous people add to their carts. Not the JAR brooch and Louis XV chair, but the hand sanitizer and the electric toothbrush. We asked novelist Jami Attenberg, author of All This Could Be Yours — about the red pens, hot sauce, and weed whacker she can't live without.
My friend Sarah Thyre sent me one of these pens as a gift and described them as being "menstrual-blood red" and thus, I was sold. I use them to journal with, and I've been signing my books with them — red is an unconventional color to sign with, most people just use Sharpies. But I just enjoy knowing that it is menstrual-blood red. It entertains me and I feel it adds a certain depth to my signature even if I'm the only one who knows it.
I am a new arrival to Birks and now I want to own as many pairs as possible and live in them. These are very simple and relatively inexpensive for Birks but that little pop of color makes them feel special. I've been wearing them on book tour, and people are like, "Aren't you cold?" but I love them. I actually just did a photo shoot where I was wearing them and when it came out everyone was like, "Tell me about those shoes." They make me happy.
I live in these shorts and often sleep in them too. There's no glamour in the daily 100-degree heat that we live through in New Orleans, and I always end up feeling very stripped down and basic. But these shorts are very silky and cool and chic — the cut is a little bit 1940s style — and my life feels a little easier in them. I go up and down in my weight, and sometimes I am plus size; Elizabeth Suzann is great about doing stuff in plus sizes and using plus-size models. Companies that don't use plus-size models, I can't even look at their websites anymore. It doesn't feel like a pleasant place to spend time.
I have a backyard for the first time in my life, but it's small enough that I don't need to get a real lawn mower, and I can just whack the hell out of it with this sucker. Weed whacking is an excellent break from the internet, if one might need a break from the internet. Which I do. Some people wash dishes, some people do laundry — when I want to avoid doing work, my weed whacker gets me outside. And it feels productive.