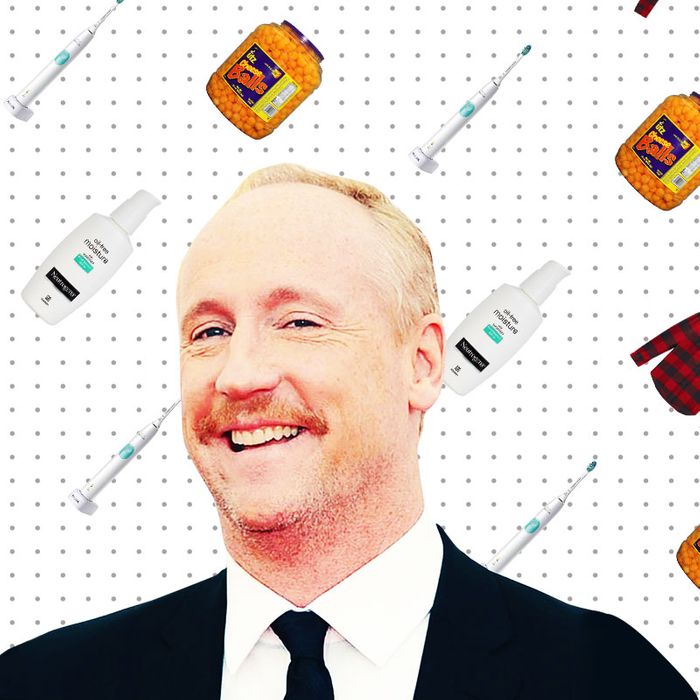 Photo: Courtesy of Matt Walsh
If you're like us, you've probably wondered what famous people add to their carts. Not the JAR brooch and Louis XV chair, but the hand sanitizer and the electric toothbrush. We asked Matt Walsh of HBO's Veep, which returns for its final season on Sunday, March 31, about the cheese balls, flannel shirt, and electric toothbrush he can't live without.
Cheese puffs or balls in a large, multi-gallon container bring me joy, because they imply bounty — cheese puffs for a month or so — plus, they're a bargain. You can find these giant containers at dollar stores, but the more synthetic-looking and tasting, the better. You can keep a jug like this in the garage or above the laundry machine.
This is for when I'm craving a sweet snack. I tend to make these a binge item, but there is nothing better than one of these delicious peanut treats. I like mass-produced junk food once in a while, what can I say?
This vibrating toothbrush was a revelation in my life. I find it makes your teeth cleaner and it feels like you have technology on your side, running around inside your mouth killing all those cavities. You can also take it on the road for weekend travel, no need to bring the charger — it's good for several days. It's a counterbalance to my junk-food fixation.