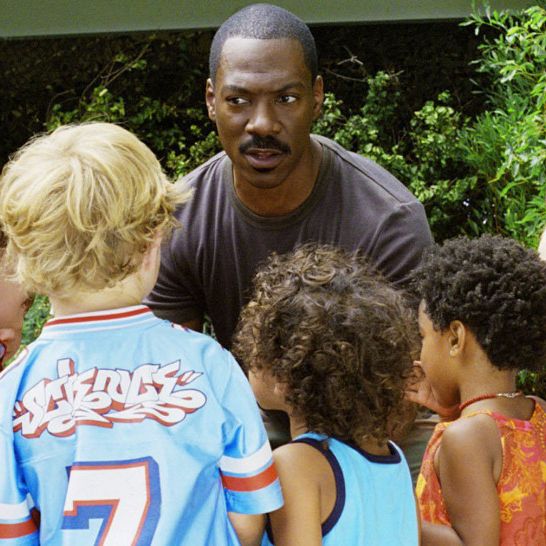 Even though restaurants, movie theaters, and museums are opening back up, outdoor spaces like city parks remain a wildly popular place to throw a party this summer, especially for kids. With most children not yet old enough to be vaccinated, outdoor parties are a safer option, and running around outside is a welcome contrast to a school year that's been dominated by screen time. The challenge of planning a kids party in a public park, however, is that you have to be able to carry all of the necessary supplies — ideally in one trip.
To help you figure out what you need (and help you confidently leave behind what you don't), we talked to five parents and educators with lots of party-throwing experience, focusing on parties for kids under 12 who aren't yet eligible to be vaccinated. To avoid boring you, we left out the obvious stuff like some sort of table, folding chairs, or other seating options, and cake so we could concentrate on the special things you might not have thought of. All the experts we consulted told us that keeping it simple is best, and that includes the guest list. Remote school and smaller-than-usual class sizes mean kids haven't had a lot of practice socializing in big groups, so "they are all really behind when it comes to learning how to play with other kids," says Regan Lynn-Larroque, a mom of two girls under 7. The most important advice we got, however, was first asking your kids what they want and going from there.
Something to sit on that's also an activity
Packing mult-ipurpose items will make your supply toting so much easier, says Karen Aronian, an education consultant and mom of two. She recommends bringing a parachute because they weigh nothing, look festive, are great to sit on, and offer endless possibilities for fun. And, she says, "You'd be surprised at how inexpensive they are." There are tons of games you can play with a parachute, including a simple one where you put a ball on top and try to get it to bounce out near one of the other players. You can also turn it into a giant colorful tent for the kids to sit beneath. Aronian notes that the parachute can also conveniently be used to wrap up and carry some of the other supplies.
Everyone we spoke to mentioned packing picnic blankets. Some suggested buying something with a waterproof backing, but you can also just grab a couple of old but nice-looking sheets you already have. Aronian also offered a fun twist on this idea: She suggests bringing a white or solid-color sheet plus a pack of fabric markers and inviting kids to decorate and write birthday messages on it. "Then you have this kind of keepsake that your kid can use," she says.
Something to turn their scooters into a game
To avoid lugging a ton of stuff into the park, Eunice Kindred, an artist and mom of two, suggests a party activity planned around something most kids already have with them: razor scooters. "I set up a scooter racetrack using sidewalk chalk, and we ran scooter races. I even brought some crepe paper rolls, tape, markers, and construction paper so the kids could decorate their scooters," she says.
Something low maintenance every kid seems to love


"Never underestimate the power of bubbles," says Lynn-Larroque, who brought a bubble machine and bubble wands for all the kids at her 6-year-old daughter's recent birthday party. Both Kindred and Ro mentioned seeing bubble machines like this one at parties this spring, as well. They say the machines are especially a hit with toddlers.
If you want something a little more active, this set of bubble wands has a bunch of different shapes so kids can experiment making bubbles shaped like butterflies, stars, or octopi.
For older kids who might scoff at a teddy-bear bubble wand, challenge them to make a human-size bubble with this set of four giant bubble wands.