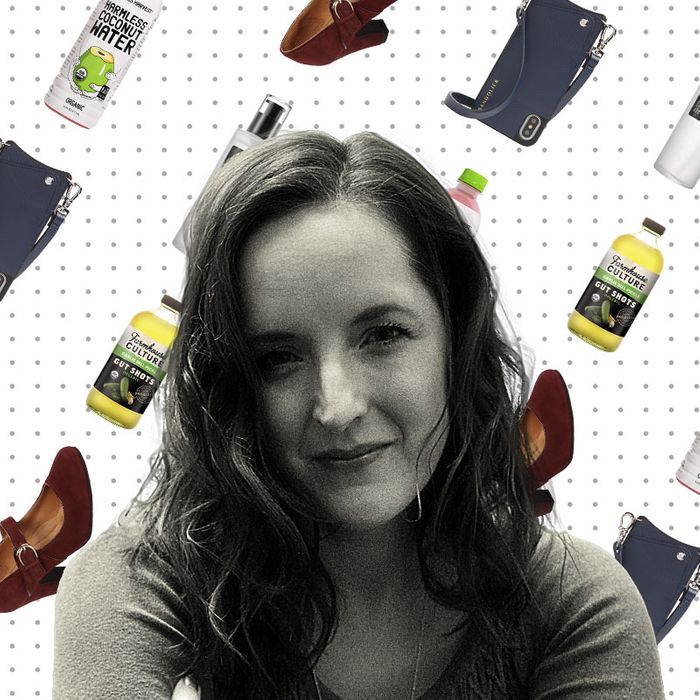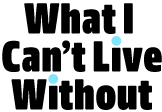 If you're like us, you've probably wondered what famous people add to their carts. Not the JAR brooch and Louis XV chair, but the hand sanitizer and the electric toothbrush. We asked Rebecca Makkai, author of The Great Believers about the snail serum, red shoes, and iPhone case she can't live without.
I love this thing almost more than my phone. You throw it over your shoulder like a purse, and then you have your phone (which, when you're wearing it on a strap, you cannot drop into the toilet!), plus your ID and a couple of credit cards. [Editor's note: Brooke Shields loves hers, too.] Plus it cuts the line of a boring shirt, and you can mix up the straps and cases like old-school Swatches. If I didn't have to carry an EpiPen (which, to take this list way too seriously, is something I literally could not live without), I'd never slog a purse around again.
Book tour is not great for your skin. You're under stress, you're flying every day, in every city there are old friends who want to take you out for a drink … and then you're supposed to make yourself look decent enough each night that when people post Insta photos, you won't die of shame. It might seem weird to rub snail slime on your face, but is it weirder than eating snails? Is it weirder than wearing silk, which, let's face it, comes out of a worm's butt? The snails are not hurt in the slime harvesting, and your skin looks so lovely and glowy. [Editor's note: This is one of our beauty writer's favorites.]
One of the top reasons I will never leave Chicago is that if you go to the grocery store in other states, they don't have a giardiniera section. They don't even have it as an option in their delis. Good giardiniera lights your sinus on fire as well as your tongue and your soul. Plus, it's vegetables. I mean, there's cauliflower in there, for crying out loud. You can even rinse the oil off if you want to be virtuous. I'll put it into plain yogurt for lunch, or I'll chop it up with salad instead of dressing. If you make a veggie sub and you don't put this stuff on there, your sub is mad at you. My favorite, Kelsey D's, is only available in Chicago grocery stores, but this one's okay, too.
I have a lot of favorite literary magazines, but Tin House is the one I recommend as everyone's gateway drug. It's diverse and fresh, more visual than some, the cover is always pretty enough to lick, and there are great sections like "Lost and Found," which discusses old, forgotten books. Sometimes the issue is themed, sometimes it's a glorious free-for-all. You might think you don't like poetry because the last time you read it was when Mrs. Finkelstein made you memorize "The Rhodora" in tenth grade. You might think you don't like short stories because you picked up The New Yorker in 1996 and read some tale of suburban ennui that ended with a guy throwing pebbles at his own window, and you were like, "I guess I just like my fiction long." This is your chance to try again. They're so lovely that I can't throw my old ones away, so I'm always foisting them off on students.