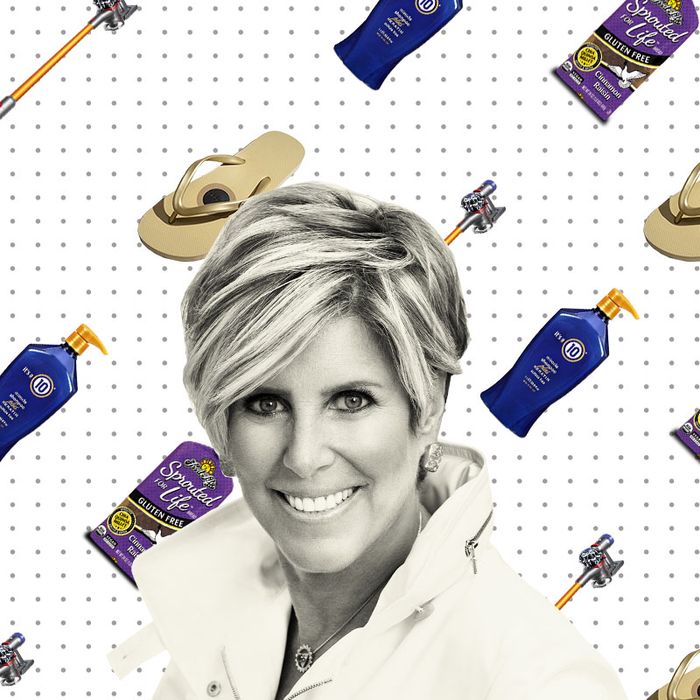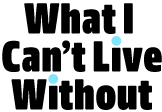 If you're like us, you've probably wondered what famous people add to their carts. Not the JAR brooch and Louis XV chair, but the hand sanitizer and the electric toothbrush. We asked financial guru Suze Orman about the gluten-free toast, acupressure flip-flops, and aromatherapy oil she can't live without.
Now, obviously, I live on the private island [editor's note: Orman lives most of the year in the Bahamas], and they're the only shoes I wear. Literally. You see that little black thing? It's a little plug (hence the name) in the middle of the ball of the foot that supposedly stimulates your acupuncture points. It grounds you to the earth apparently. I don't know about that, but they're just totally comfortable. I will buy five to ten pairs at a time because I'm walking in them, I'm fishing in them, I do everything in them on the island. I'm wearing them right now. When I do an event, I'll wear a boot, obviously, but 99 percent of the time the only shoe I wear is Pluggz. I actually found them when a friend of mine, who I think was on the board of Pluggz, gave me a pair. I'm pretty sure they were looking for me to talk about them on my TV show, and they sent me like 20 to 30 pairs, and guess what? I loved them. I gave them to all my friends. And that was it.
Whenever I wear it, I am telling you, every single person says, "Can I have some? Where did you get it?" A few years ago, I contributed to Oprah magazine and included this aromatherapy oil as one of my favorite things, and it sold out totally. Even to this day, I still use it. I don't know what's in it, but it smells like a mix of amber and vanilla, and that particular oil on my body is the perfect match. I think I actually got it as a tester in a gift bag with a whole bunch of other samples, and nothing else was as good. When I tell you — crazy every time I wear it.
I have trouble with my voice because I have an esophagus that just doesn't work. My voice has given me a hard time for a long time now, but Evamor water is one of those waters with a naturally high pH of 8.8 to 9.1. It's not infused and comes from Louisiana right in the United States. If I check into a hotel, they have to have Evamor. If we go to an island, I bring God knows how many cases. It's the only water I will drink. I believe only in high-pH water, I'll tell you, because everyone's body is too acidic. And we have reflux. And esophageal cancer is the No. 1 growing cancer in the United States. So the water you drink — nothing is more important. You can go without food, but you can't go without water. And you know, our water is killing us. Years ago, I thought, How strange that people spend money to buy water? Now I know. When I have high-alkaline water, it calms my throat and I don't spasm or cough nearly as much. I wouldn't say it tastes different, though.
My hair is one of my greatest traits. I cannot tell you how many people write to ask, "Where do you get it cut? Where do you get it colored?" Blah, blah, blah. My hair is incredibly thick and coarse, though, so to smooth it out, especially for television — for high-definition television! — it will go absolutely crazy. But this stuff you can buy at CVS. It's not expensive at any level, unlike things you can buy that are $80 a tiny bottle. This shampoo keeps my hair absolutely frizzless. That, plus the rinse — fabulous. When I travel now, I can blow out my own hair because of this shampoo. You know how much money I'm saving? I don't need to travel with a hair person!