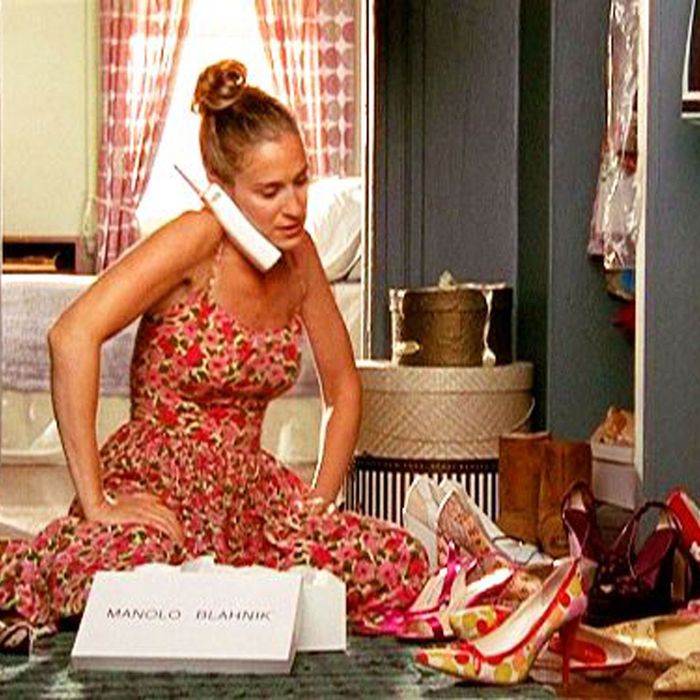 In our advice column, Ask the Strategist, we take your most burning shopping questions and scour friends, call up experts, and draw from personal experience to answer them. As always, please comment with one of your own — we're here to help.
Question: Strategist people! What tricks and tools do the experts use to make uncomfortable shoes more comfy?
So that depends, of course, on what exactly is making your shoes uncomfortable. Since we don't have a specific issue to address here, we reached out to some experts to learn more about the most common problems and fixes.
First up, Will Kelly, co-owner and operator of My Shoe Hospital in Houston, Texas, a shoe-repair company that's been around since 1906. Kelly talked us through three of the most likely reasons your shoes are uncomfortable.
He started with the issue of a flattened footbed or a footbed that's been slipping around and getting balled up in uncomfortable knots, so that you're no longer walking on a flat, cushioned surface. In this case, at the shoemaker they'll pull out the sole entirely and insert a new insole with cushioning to make the shoe feel brand-new. At home, you can just buy a new insert and put it on top of the faulty one.
While you might've heard of Dr. Scholl's for this kind of thing, Kelly actually recommends a brand called Footpetals, which makes insoles specifically designed for heels. There's also Tacco leather insoles for flats.
His second solution is going to a shoemaker and adding a rubber sole to the bottom of the shoe, especially uncomfortable heels, which will eliminate slipping, add more grip to each step, and, in general, help you feel more connected to the ground so that you're not teetering or slipping around inside your shoe.
The last thing, which you can do yourself at home, is to stretch out your shoe (which is actually something we've written about before). Kelly recommends an aerosol stretching spray from Kiwi. It works like this: Spray Kiwi all over the outside and inside of the shoe, and then use a shoe stretcher, he recommends a brand called Star, to crank out the shoe, break it in, and force it to better fit your size. This trick was seconded by David Mesquita, vice-president of Leather Spa in Manhattan, who says that right after spraying your shoes, while they're still wet, you can also walk around in them while flexing your feet to properly soften the leather and break them in to your exact size.