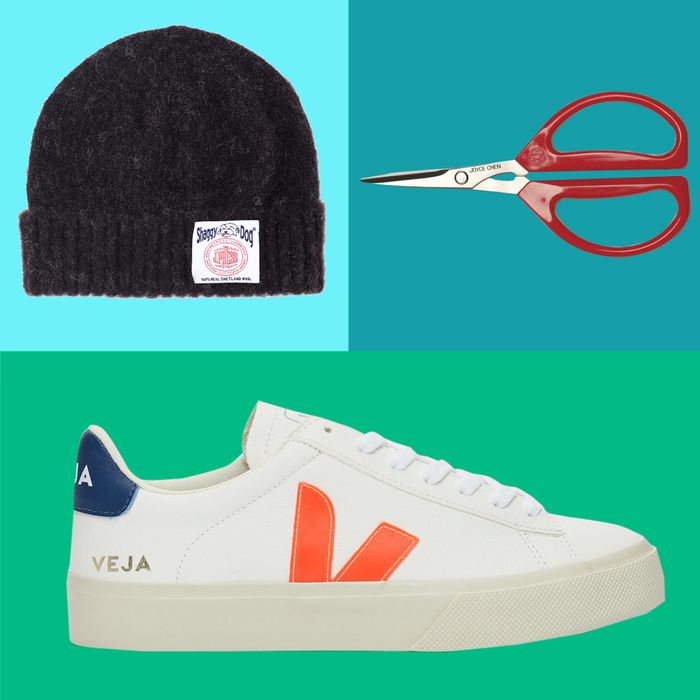 Photo-Illustration: retailers
If you follow our monthly feature "Your Shopping Cart," you know we have some eerily good intel on what you all are buying. Which led us to think that, as Strategist editors, we could turn the tables and highlight all the things we've been buying for ourselves. As you'll notice, it's both a blessing and a curse to be a Strategist editor; we're picky, but sometimes we just have to get on with it. (It's online-shopping expertise meets IRL needs.) Below, what we all bought in November.
Dominique Pariso, writer
I'm bracing for winter, so in addition to snapping up an oversize cashmere chesterfield coat from the Jil Sander x Uniqlo collab, I stocked up on more hand and toe warmers for future outdoor hangouts.
Crystal Martin, senior editor
I've always liked an occasional dog bandanna on my wheaten terrier, Lupo. But I've been Dance Mom–level committed to her wearing them during the pandemic because of the joyful reactions we get from our neighbors on walks. Tail Trends makes appliquéd bandannas for every season, so she's had lots of looks: a sunglasses-clad pineapple this summer, spooky spiders for Halloween, and a clueless-looking turkey for Thanksgiving. This month, I purchased Lupo's holiday collection: a snowman, smiling Christmas trees, Rudolph with a rhinestone nose, and Mr. and Mrs. Gingerbread.