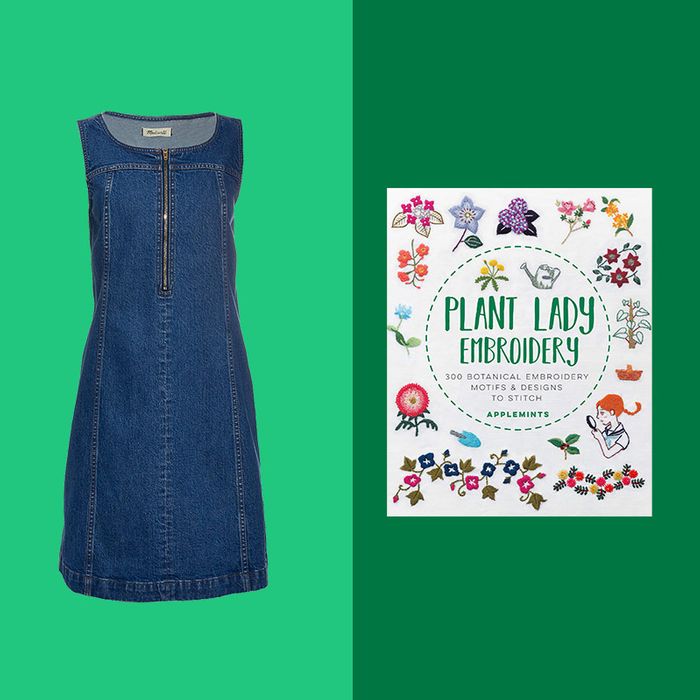 If you follow our monthly feature Your Shopping Cart, you know that we have some eerily good intel on what you all are buying. Which led us to think that, as Strategist editors, we could turn the tables and highlight all the things we've been buying for ourselves. As you'll notice, it's both a blessing and a curse to be a Strategist editor; we're picky, but sometimes we just have to get on with it. (It's online-shopping expertise meets IRL needs.) Below, what we all bought in August.
Alexis Swerdloff, Strategist editor
I thought it was time for my very active almost 2-year-old to get a bike, so I headed to our balance bike roundup and ordered our top pick. Like the reviews said, it's super-lightweight, easy to put together, and while he's only vaguely interested in it at this point, he was able to get the hang of it and sort of scoot along. Even if he's not in love with it now, it'll apparently last him until he's 4.
Karen Iorio Adelson, senior writer
Photo: retailer
I hadn't been tempted by any quarantine crafts until I started to see friendship bracelets popping up on my feed (like these from Neon Tea Party) and remembered I was actually pretty decent at making these back in my summer-camp days. I ordered this pack of embroidery floss, and I've already made a bunch for myself and anyone else who will let me tie one on them. It's a relaxing activity that helps me turn my brain off and keep my hands off my phone. To brush up on my technique, I've been watching YouTube videos (like those from Masha Knots) and bookmarking patterns on Bracelet Book.
Samantha Irby's daily recaps of Judge Mathis episodes in her newsletter never fail to make me laugh, so I just ordered her latest book, and I'm sure I'm going to love it.
Nikita Richardson, writer
I'm the kind of person who will finish her glass of water before the waiter has finished filling everyone else's glasses. And yet I find myself perpetually dehydrated because I'm too lazy to refill a glass over and over again. So I bought a Takeya (for 30 percent off at Bed, Bath & Beyond!) and now I'm the most hydrated I've ever been.