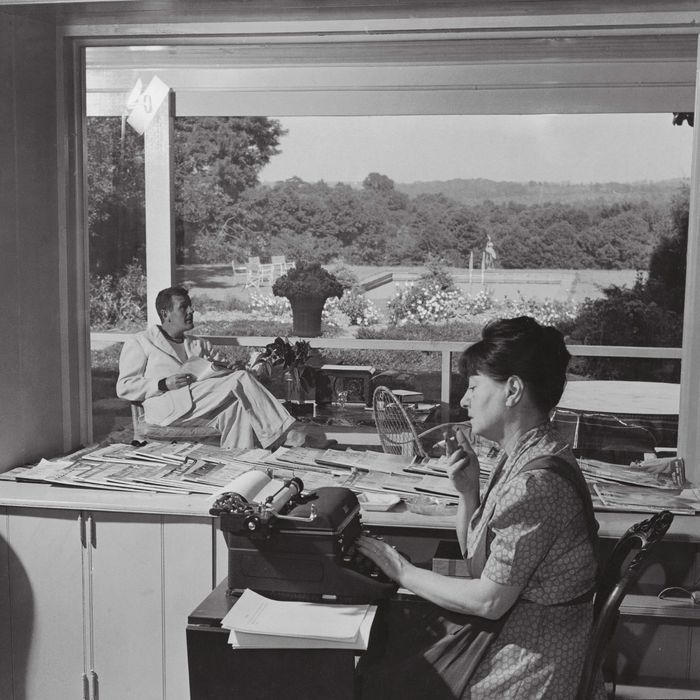 Photo: Emelie Danielson/Conde Nast via Getty Images
Many of us have been working from home for the better part of the year — with no end in sight. But after all this time, we've all started to get the hang of it, and over the past several months we've consulted dozens of experts to help you dial in your work-from-home setup, whether you're the work-from-bed (or couch) type or the person who has turned your bedroom into a proper home office. And here, we've rounded up all the best products to make working from home comfortable, including noise-canceling headphones, lighting for Zoom calls, ergonomic office chairs, standing desks, and more.
One good place to start is our guide to the best work-from-home essentials, according to people who do it every day (long before the pandemic started). And several professionals we spoke to recommended this desk lamp, which has five brightness levels and a built-in USB charging port. "When I'm working, I put it on the whitest lighting for an office feeling, then turn to a softer tone for when I'm chilling at the end of the day," says Nehemiah Blackburn, a product manager who works from home. Read more here.
Headphones are another must-have gadget for improving your work-from-home setup because they're essential for focusing when there are minimal distractions during meetings and for other times when you have to concentrate — especially if you live with roommates or other humans who are working from home. These are "supremely comfortable and lightweight, with pillowy ear-cup padding and just the right amount of head grip." Read more here.
If the noice-canceling headphones aren't doing it for you, try a white-noise machine, which comes highly recommended by work-from-home crisis-services worker Lena Beckett and Strategist editor Alexis Swerdloff. According to Beckett, it's crucial for "keeping your room quiet from the sounds of unemployed roommates who no longer need to go to bed before 2 a.m." Read more here.
Even if you're more of a work-from-bed type, you should consider creating a proper workspace with a real chair. "If you're sitting for a long period of time in one position that's not natural, or a bad position from a postural standpoint, over time that's going to break down your spine," says orthopedic surgeon Dr. Marc Agulnick. This adjustable, temperature-sensitive chair has three different size options and has been a favorite of computer-bound tech workers since 2006. Read more here.
If you can't afford to invest in an expensive, ergonomically designed chair, this chiropractor-approved cushion can be placed on any chair or seat to offer back support, and it comes highly recommended by sports-medicine experts Dr. Stephen Liu and Dr. Joseph Herrera. Read more here.
This height-adjustable standing desk was recommended to us by chiropractors, a pain expert, and a physical therapist. It's large enough to hold a monitor or two, accommodate lots of different body types, is easily adjustable for switching between sitting and standing, and has a lower shelf (to prevent wrist strain) for keyboards and mouses. Read more here and here. 
Let's face it: When you look good, you feel good, and most of the time Zoom angles aren't the most flattering. We talked to experts about the best lighting for video calls, and they told us that ring lights are a favorite of TikTokers and beauty vloggers alike for their ability to match with indoor or outdoor lighting (and we think it will help you feel a bit more put together in your Zoom meetings). Read more here.
Chances are when working from home started, you may have already had a personal computer, but if you're like many professionals who had to leave their work laptops at home, you may be struggling to balance your personal life and professional life on one device. The Apple MacBook Pro has a little bit more computing power than the popular MacBook Air, can handle lots of programs like photo and video editing, has built-in speakers, and only weighs 3.1 pounds. Read more here.